Our Approach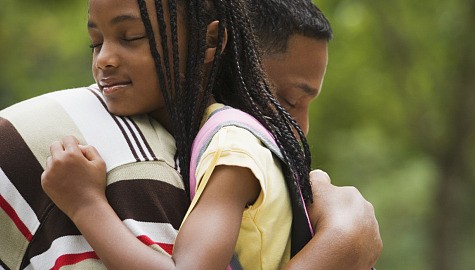 For most of us, the word "home" conjures images of warmth, happiness and a sense of belonging. But what if the only place you had to call home was where someone was causing you and your children harm?  What if home didn't exist at all, and the only way to keep your children off the street was to sleep in a car or beg friend after friend for a couch?  These situations affect more Arlingtonians than you might imagine. People of color and those who identify as LGBTQ+ are even more likely to be impacted. Learn more about the issues.
The Doorways Model
Doorways envisions a day when all people in our community live free of violence and have safe and stable housing. Our goal is that every person and family that walks through our door walks through another – into a safe home of their own. Since 1978, we have given thousands of our neighbors a pathway out of violence and homelessness and empowered them to create brighter futures.
We understand that the causes of family homelessness, domestic violence and sexual assault are profound and varied. Many of our clients have experienced just one of these issues, while others have faced all three. Doorways works to break the cycles of poverty and violence through every interaction we have with our clients and by advocating for systemic policy change. We are successful because we treat each person as an individual, tailoring our programs and services to help every adult and child we serve overcome trauma, build life skills and ultimately unlock their full potential. From immediate crisis intervention to counseling, housing and employment support, we offer real options and multiple pathways to build brighter futures.
Every year, together with our community, Doorways puts thousands of people on paths to brighter futures by providing:
Making an Impact
Our clients exemplify resilience, determination and love. While we may give them a companion by their side during a difficult time, we receive a source of inspiration in return. Read their stories.
Our Staff
We invest the time and care needed to help our clients succeed. We come from diverse backgrounds, but have the same passion and dedication for seeing families achieve and sustain independence. Meet our staff.