BarbeCause: A Takeout Event to Benefit Doorways
Bring home Rocklands and support Doorways! After this year's spring roast was canceled due to COVID-19, our friends at Rocklands are hosting a takeout benefit event for Doorways this fall.
How it works: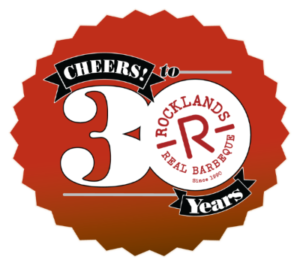 ➥ Order your food* in advance or on the day of the event through Rocklands' website (rocklands.com/arlington-order-online) or Rocklands' app. Or, you can phone in your order day of by calling the Arlington store at 703-528-9663.
*Be sure to mention "Doorways" wherever you order (use the special notes and instructions section online and on the app), and Rocklands will donate 15% of the proceeds to Doorways!
➥ Pick up your dinner on September 22nd at Rocklands' Arlington location, 5:00 to 9:00 p.m.
➥ Buy raffle tickets online at www.DoorwaysVA.org/barbecause2020 (coming soon!) or when you pick up your food!