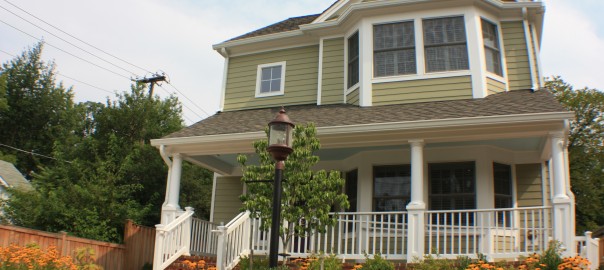 Attend a Brighter Futures Tour
Important Update: The March tour has reached capacity. Please see the calendar for future tour dates, or contact us for more information. Thank you!
Join Doorways for Women and Families for a tour at the Freddie Mac Foundation Family Home. These tours help community members learn how Doorways impacts the lives of women, men and children in crisis through our shelters and comprehensive supportive services.
The Brighter Futures Tour illustrates the mission and services of Doorways and showcases the Freddie Mac Foundation Family Home. During the tour, you'll learn about the specialized services Doorways provides to survivors of domestic and intimate partner violence and family homelessness, and we'll share inspirational stories of Doorways clients who have overcome adversity to build safe and successful futures for themselves and their families. For additional details, contact Veronica Floyd at VFloyd@DoorwaysVA.org or (703) 504-9293.
Please note that tour guests must be age 18 or older and cannot be currently enrolled in Arlington County Public Schools due to client confidentiality. Thank you!
In need of shelter or services?
If you are in need of shelter or services, please contact Doorways through our hotline. If you are experiencing a life-threatening situation, please call 911. Free and confidential crisis support, information and referrals are available 24 hours a day, seven days a week through our 24-hour Domestic & Sexual Violence Hotline at 703-237-0881.