Rocklands' 10th Annual "Shed Your Coat" Pig & Oyster Roast Benefiting Doorways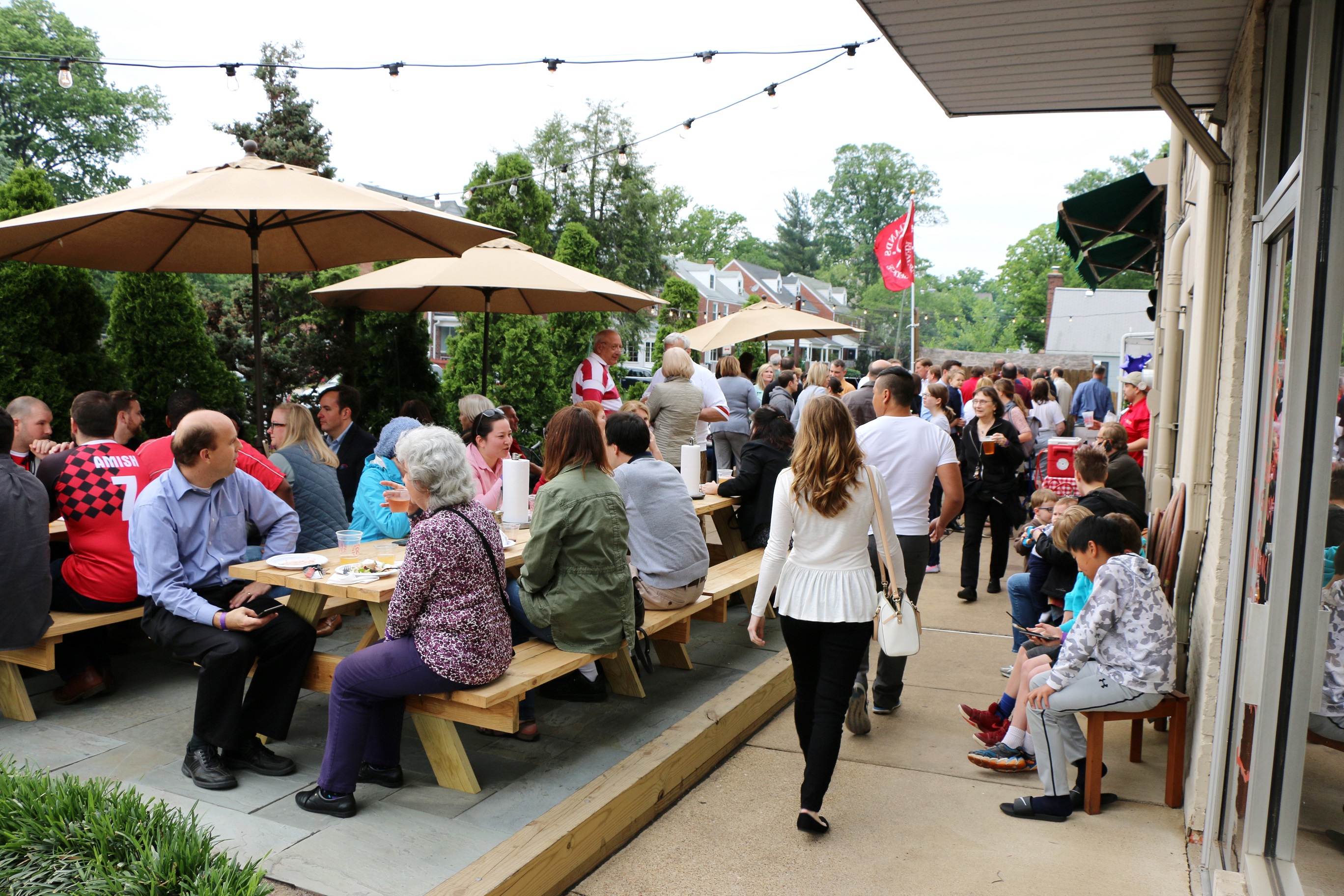 Join Doorways and Rocklands for a special anniversary event! Take part in the 10th annual "Shed Your Coat" Pig & Oyster Roast and celebrate Doorways' 40th anniversary by helping us reach a special goal: raising $10,000 to support youth and young families transitioning out of homelessness into apartments of their own!
This family-friendly event will take place at Rocklands' Arlington location on Thursday, May 3rd from 5:00 p.m. to 7:30 p.m. Relish the spring weather on the patio while enjoying all-you-can-eat barbequed pork, grilled oysters, sides, beer, wine, non-alcoholic beverages, and a raffle with great prizes. Our friends at Rocklands are donating all the food and beverages, so 100% of ticket proceeds and any additional donations go to Doorways. Food/drink and raffle tickets will also be available for purchase onsite at the event.
Please note that raffle ticket purchases are not tax-deductible.
How Your Support Helps Youth Experiencing Homelessness
1 in 10 young adults ages 18 to 25 experience homelessness each year. Family conflict is the most common cause of all youth homelessness. Youth who are homeless are at particularly high risk of being forced into prostitution/being trafficked, and/or having to trade sex for shelter, food and other basic needs. Through our Pathways for Youth Service Model, Doorways provides youth and young families who are at risk of or are experiencing homelessness with trauma-informed care and developmentally targeted services to address life-skills development and complex trauma needs.
Meet Sidney
Sidney became homeless before her senior year of high school. Through Doorways' Pathways for Youth program, she found safety and stability that helped her stay in school and graduate, and ultimately, move into an apartment of her own. Read Sidney's story and hear her talk about her experience with Doorways.