What's It Like at Doorways?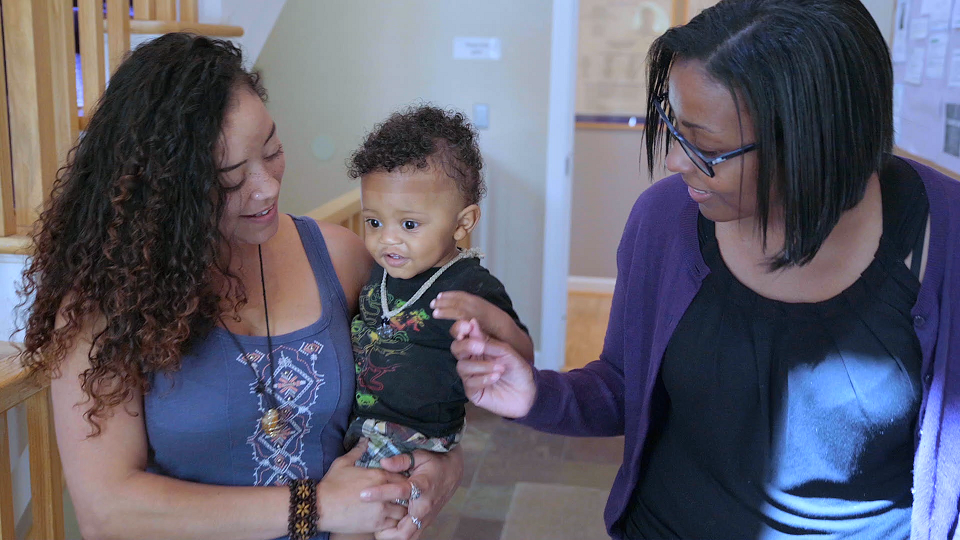 FAQs About Day-to-Day Life at Doorways
Here are a few of stories from community members like you who've come through our many doorways seeking safety, stability, hope and, ultimately, a home. Watch videos.
Need help?
Doorways provides shelter and services to individuals and families in Arlington, Virginia. You are not alone. If you or someone you know is experiencing abuse in our community, call Arlington's 24-hour Domestic & Sexual Violence Hotline 703-237-0881 for information and support. Please call 911 if you are experiencing a life-threatening situation.
Not in Arlington?
Please see alternative resources here.
Where can I put my belongings?
There is limited storage space onsite for families entering a Doorways home. Our staff will assess the families' storage needs with them to determine what can enter the home and what might need to be stored offsite based on our capacity and policies. There are a few storage facilities in Arlington County that assist Doorways residents. The Crisis Assistance Bureau can also provide financial assistance in paying for storage if necessary.
Where can my pets go?
Domestic Violence Safehouse
In May 2009, Doorways became one of nine shelters in the country to have the capacity to offer shelter and other critical services to animals and their owners who are fleeing homes with violence. Animals must be able to live outside in the Doorways Safehouse Kennel. Learn more about the Doorways Safehouse Kennel.
Freddie Mac Foundation Family Home
Currently, the Family Home is not able to provide shelter for animals. The Animal Welfare League is a good resource for people needing shelter for their pets. They are able to shelter cats, dogs and other small companion pets for two weeks free of charge. The Animal Welfare League of Arlington is only able to serve Arlington County and Falls Church residents.
Animal Welfare League of Arlington
Phone: 703-931-2568
Email: mail@awla.org
2650 S. Arlington Mill Dr.
Arlington, VA 22206