10 Ways to Get Your Faith Community Involved
Since Doorways' founding in 1978, faith groups have been critical partners in our mission to create pathways out of homelessness, domestic violence and sexual assault leading to safe, stable and empowered lives. There are many opportunities for your group to learn more about the issues and offer support to the adults, youth and children at Doorways, and to join our cause. Below are 10 ways you can get your group involved, including youth and kids!
What We Offer
Service opportunities connected to your mission
Educational opportunities to learn about issues impacting your members, neighbors and community
Volunteer opportunities for group members to participate in meaningful ways
And more!
What Faith Groups Offer
Financial donations that make our critical work possible
In-kind donations to support clients in our programs
Awareness and advocacy to help make Doorways' services readily available
And more!
To learn more about these opportunities or to discuss building a partnership between Doorways and your group, please contact Linley Beckbridge at LBeckbridge@DoorwaysVA.org or (703) 504-9283.
1. Host an Introduction to Doorways
Introduce your faith group to Doorways and our mission providing an opportunity for your members to learn how your group's support impacts the lives of Doorways' clients and receive important updates on our programs and services. We can share Doorways' mission, client stories and ways to get involved during Sunday School, coffee hour, group meetings or other opportunities where your members gather for learning and fellowship.
2. Share the Plate for Doorways
Does your group take up collections? Consider dedicating a specific day, month or another meaningful event to Doorways by donating the collection to Doorways. We also encourage you to combine activities on this list; for example, your group could host a "tour on the road" before the service, and then pass the plate for Doorways during the service.
3. Host a Collection Drive
Gift card and supply donations from the community aid Doorways enable us to focus our financial resources on providing our clients with a safe home and family-centered supportive services that provide the tools and skills they need to build independent and self-sufficient lives. Learn more about in-kind giving.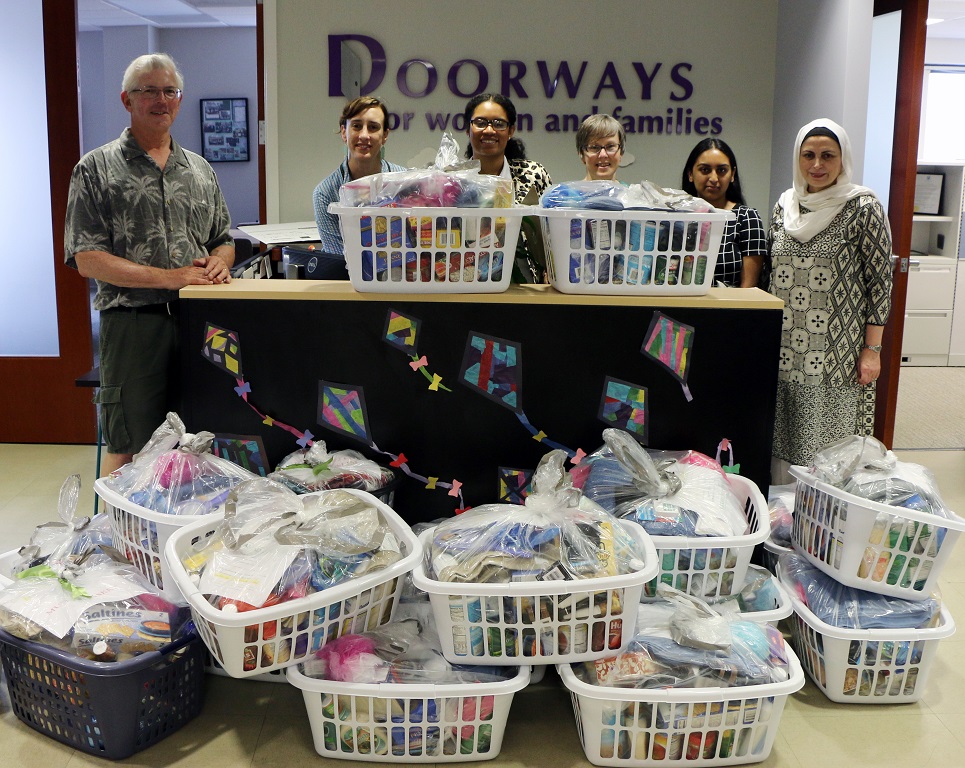 Gift Cards
Empower survivors of domestic and sexual violence and homelessness with the power of choice! By donating gift cards such as gift cards, your faith group can provide Doorways' clients with:
Spending flexibility
Decision-making ability
Financial empowerment
Budgeting practice
The ability to choose new clothing, personal care products, school supplies, groceries and more
To learn more about our urgent needs, please contact us.
Seasonal Support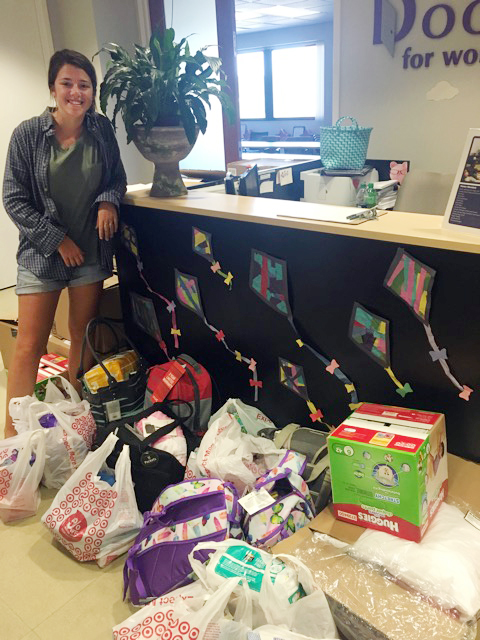 Each year, kids and families at Doorways need extra support during back-to-school season in late summer and early fall, as well as the November to December holiday season. Your group can support one or more families at these times by providing school supplies for back to school, and items from families' wish lists for the holidays.
5. Designate Doorways As a Beneficiary of Your Event
Hosting a community meeting, concert, pageant or other event? Consider making Doorways a beneficiary by collecting donations as part of the occasion. For example, admission to a concert could be an item from Doorways' urgent needs list, or, if you do ticket sales, a portion of proceeds could go to Doorways. You can also set up a collection jar for Doorways at the event and encourage people to give.
5. Raise Awareness
By participating in awareness-building campaigns and activities, you can demonstrate support for survivors within and beyond your faith group and help raise awareness among your neighbors about homelessness and abuse.
Awareness days include the following:
Wear purple on Purple Out during Domestic Violence Awareness Month, share photos via email or to your social media pages and tag Doorways
Wear teal on Teal Out during Sexual Assault Awareness and Prevention Month, share photos via email or to your social media pages and tag Doorways
Commit to start by believing when survivors of sexual assault disclose the violence they've experienced on Start By Believing Day during Sexual Assault  Awareness Month, and share photos with "We Start By Believing" signs via email or to your social media pages and tag Doorways
ACoB stands with victims of domestic violence by standing together in purple for @DoorwaysVA's #PurpleOut. pic.twitter.com/lWkg318y3Z

— Arlington CoB (@ArlingtonCoB) October 24, 2016
6. Host "Homelessness 101" for Kids
Did you know that more than half of Doorways' clients are kids? Host a "Homelessness 101" session to help children in your group learn about homelessness through an age-appropriate activity during Sunday School, Vacation Bible School, youth group meetings or other opportunities.
Visit our Kids' Corner for more ways to get youth and children involved!
Parents, group leaders, and other caregivers often ask how kids can support Doorways' mission. Young people are a very important part of our community, and there are several ways they can volunteer their time to help their neighbors.
7. Attend an Event
We welcome your members to attend events hosted by and benefiting Doorways throughout the year. You can add these events to your group's activities calendar and attend individually or as a group.
8. Share Doorways' Resources
Faith groups provide fellowship and an important gathering place for members. By sharing Doorways' resources, you can help your members access any help they may need, and empower them with information to share with their friends, family, colleagues and neighbors.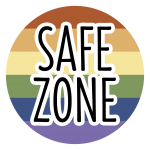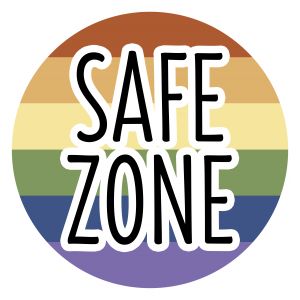 Doorways provides shelter and services to individuals and families in Arlington, Virginia. If you or someone you know is experiencing abuse in our community, call Arlington's 24-hour Domestic & Sexual Violence Hotline 703-237-0881 for information and support. Please call 911 if you are experiencing a life-threatening situation. Not in Arlington? Please see alternative resources here. Specially trained advocates are always available to support you as well as your loved one.
Additional resources on this site include the following:
9. Join Our Online Community
Join us our email list and follow us on social media for important updates, news, information, resources and more:

 Like us on Facebook

 Follow us on Twitter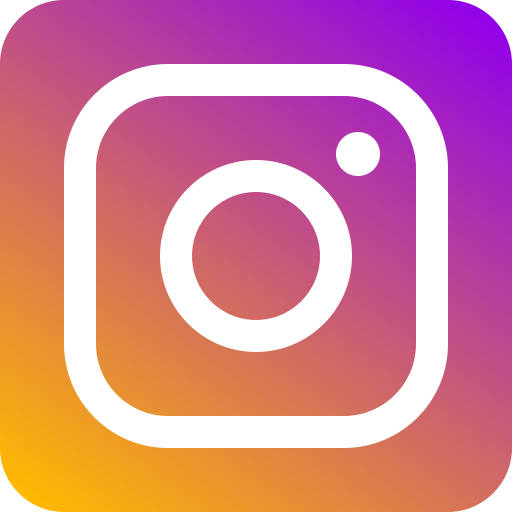 Follow us on Instagram
Share our social media posts with your followers to help educate our community about the issues of family homelessness, domestic violence and sexual assault and how to address these issues through events, awareness days and donations to Doorways.
Social Street Team
Want to take it to the next level? Join fellow faith leaders and other community advocates on our social media "street team"! As a member of our Social Street Team, you amplify our messages to reach people who need help, as well as supporters who make our efforts possible. We'll give you the tools with action alerts and exclusive shareable content. You give us, and our community, passion for the cause and a little of your time. Submit your request to join today.
10. Volunteer in Our Programs
Volunteers are critical at Doorways! Volunteers can and do train to work in virtually all of Doorways' programs. Doorways offers volunteer experiences that range from positions for individuals interested in volunteering on a regular basis to opportunities for corporate or church groups interested in community service projects. Learn more about volunteering at Doorways.
Got an idea?
Faith groups have been bringing communities together for centuries in unique and creative ways. Have an idea on how to incorporate Doorways? We'd love to hear it!
Here are a few of the many additional ways faith groups have supported Doorways:
Interview Doorways' leadership for a podcast
Invite Doorways to speak during a service
Welcome Doorways to table at a regional faith event
Provide support for Doorways events
Partner with Doorways around religious and nonreligious holidays, such as Ramadan, Valentine's Day, Halloween or Easter, to offer extra support to clients during that time
Share testimonials for Doorways communications about the group's involvement with Doorways
Host Doorways staff for meetings and retreats in fellowship halls and other spaces
To share your ideas, learn more about the opportunities above, or discuss building a partnership between Doorways and your group, please contact Linley Beckbridge at LBeckbridge@DoorwaysVA.org or (703) 504-9283.