Printable Posters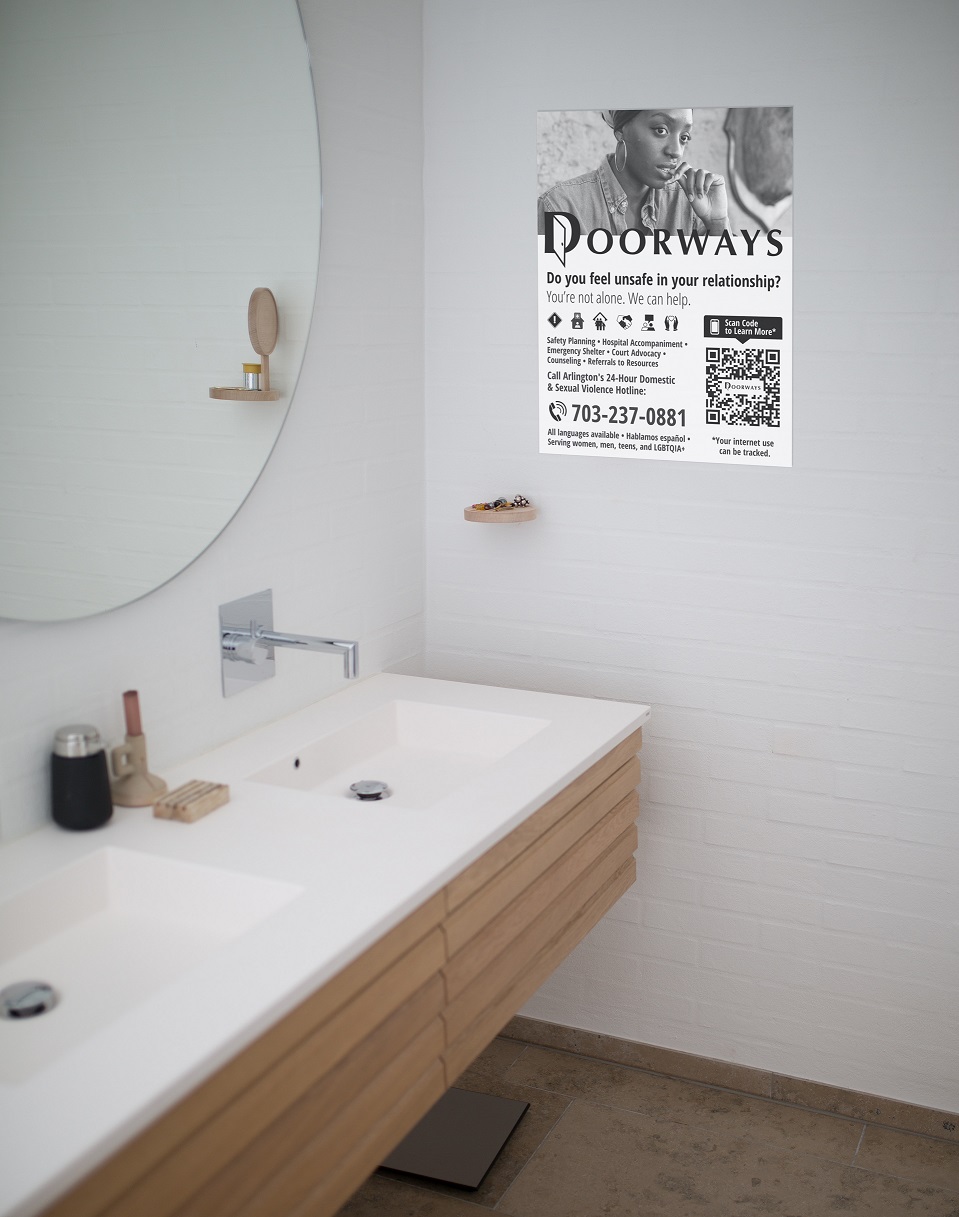 Use these resources to promote Arlington's 24-Hour Domestic and Sexual Violence Hotline (703-237-0881) help survivors connect with Doorways. If you have any questions about the use of these resources, please contact Linley Beckbridge, Director of Communications and Outreach, at 703-504-9283 or LBeckbridge@DoorwaysVA.org.
Domestic and Sexual Violence Programs Posters
Print and post these flyers to help survivors access support. The posters are listed below by language and the demographic(s) represented in the photo to help you find the one(s) that will best represent your community.
Suggested locations include grocery stores, apartment buildings (elevator, mailroom, common spaces, etc.), places of worship, schools, offices, gyms, restaurants, businesses, health providers, and other places where people are likely to be able to visit. Posters can be placed on bulletin boards, in bathrooms (mirrors, back of stall doors, etc.), break rooms, locker rooms, and more.

English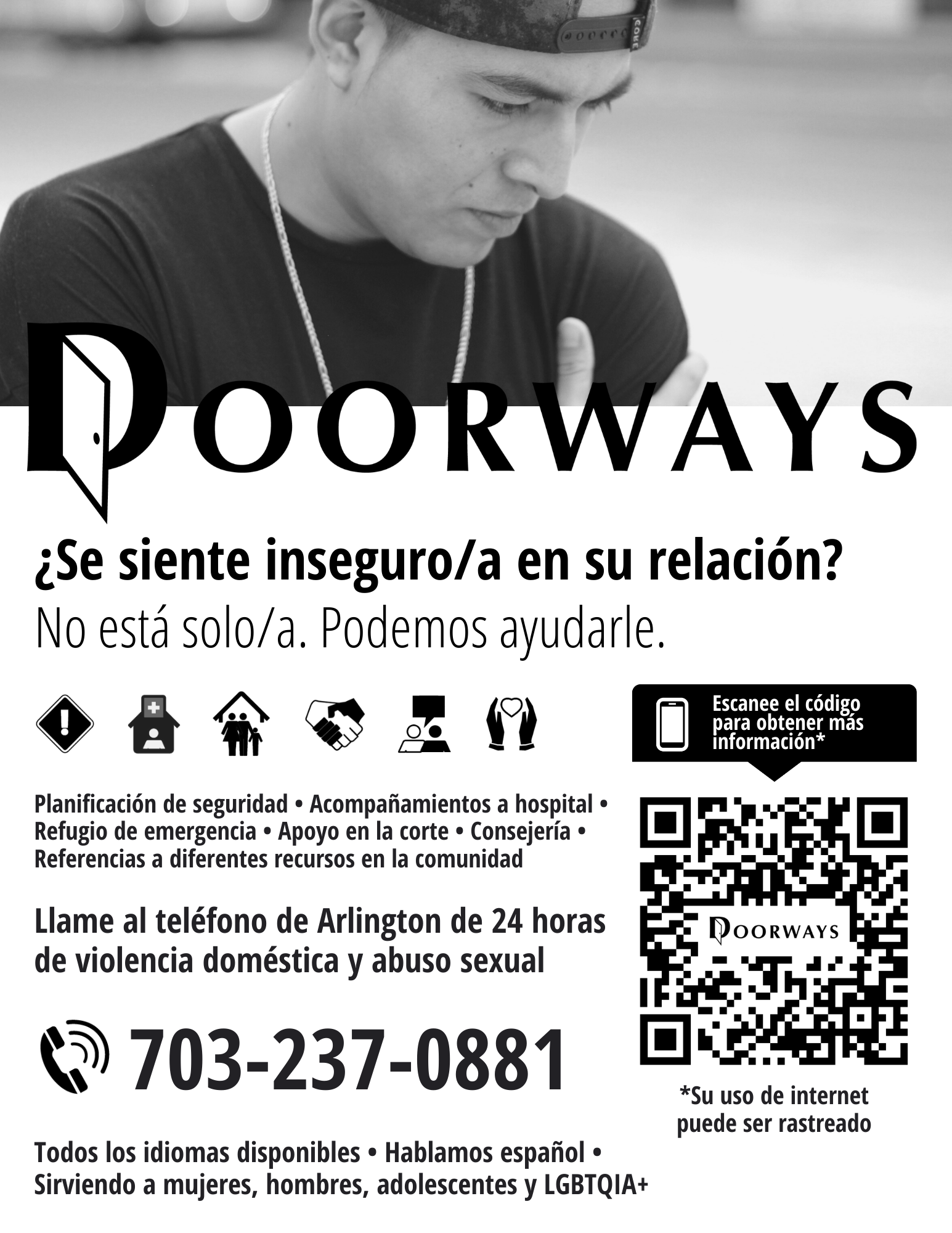 Español
Mongolian