A Special Place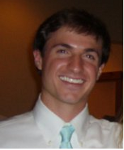 Doorways is a special place. It seems that everyone who has been touched by Doorways recognizes that there's a distinct language of camaraderie that envelops this organization. It's a team, and one I'm happy to be a part of.
I began my Doorways training six months ago, signing up after a night on patrol with the Arlington Police Department woke me up to a variety of issues in our community. I was appalled at many of the things I saw, and Doorways gave me an outlet for the emotions running through me. Since then, volunteering for the Children's Program has given me more laughs and smiles than any other part of my life. There is no limit to the amount of times I will play Hide and Go Seek, or build, dismantle and rebuild a wooden train track. I will also not hesitate to show my poor artistic skills using a crayon, and then explain that what I meant to draw was not an apple with a spoon through it, but a helicopter. And I'll always accept that the written rules to any board game are inapplicable.
The kids are masterful in their creativity. They show intuition and bring a striking energy that becomes contagious, such that a small bouncy ball can easily morph into the most valuable, and most fun, item in the universe. They are hopeful, lively and brilliant. But it is their resilience that I find most meaningful: they exude a strength that I wish I could show, and they push me to be better in everything that I do. Every time I walk away from a Doorways event, I'm a stronger person than when I arrived. Because of this, Doorways has given me—in happiness, direction, and purpose—more than I can repay in time or effort. Ultimately, though, it's that debt that gives me the will to always give more. The clearest way I can describe this feeling is to echo the words of a Doorways client, when she explained to me that Doorways was her medicine, allowing her to heal and giving her a community of support. Although in a different capacity, Doorways has done the same for me.
—Buddy Gray, Doorways Volunteer since 2011