#Knowthe5: Economic Empowerment
October is Domestic Violence Awareness Month (DVAM)!  Learn the 5 key facts about financial abuse and economic empowerment, and take action to support a survivor today.
With just $42, you can provide a survivor or a family with a one-on-one session with a financial counselor.
1. Domestic violence impacts everyone.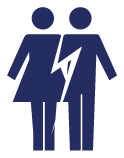 1 in 3 women and 1 in 4 men will be in a violent relationship in their lifetime. Domestic violence is a pattern of abusive behaviors used by one individual intended to exert power and control over another individual in the context of an intimate or family relationship. Domestic violence comes in many forms and impacts our entire community. It isolates survivors and victims from social and financial help, often leaving them to choose between returning to their abuser or becoming homeless. Learn more.
2. Domestic violence almost always includes financial abuse.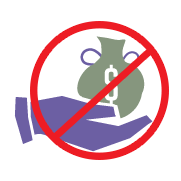 According to the Allstate Foundation, 99% of all cases of domestic violence include financial abuse. Victims often are prevented from acquiring, using or maintaining financial resources. For example, they may be prevented from working, or from accessing bank accounts. Credit cards may be taken out in their name without their consent. Without financial resources, survivors can't "just walk away" from abuse.
3. Economic empowerment programs can help survivors overcome the impact of financial abuse.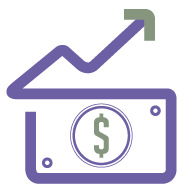 Doorways' Financial Independence Track (FIT), our economic empowerment program, addresses the impacts of financial abuse and instability with concrete, practical financial education that teaches money management and financial decision-making skills. Our specially trained financial counselors empower clients to manage their daily finances, gain control over their debt and create a financial safety plan. FIT helps to increase the cumulative wealth of our families through enhanced earnings, entitlement program maximization, debt reduction and cost savings. Learn more about FIT.
4. The Purple Purse Challenge supports economic empowerment.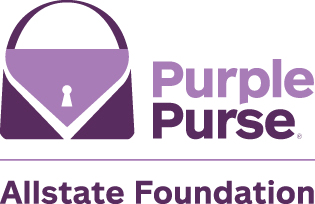 The Allstate Foundation Purple Purse Challenge is aimed at creating long-term safety and security for survivors through financial empowerment. Doorways is participating in the Purple Purse Challenge to raise awareness about financial abuse as well as raise funds to empower survivors with financial education.
"We are making the invisible visible. Since 2005, we have been working to bring financial abuse out of the shadows so victims can get the healing and support they deserve. The program ignites fundraising for hundreds of national, state and local domestic violence organizations. Funds raised will support life-changing financial empowerment services to help domestic violence survivors build safer lives for themselves and their families."
5. Change is in your hands!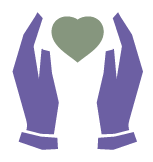 Create a pathway out of abuse and homelessness through financial education. Empower survivors with the tools they need to achieve safety and stability by donating now to Doorways through the Purple Purse Challenge! By donating through the Purple Purse Challenge, you can help Doorways win extra funds to provide even more support for our clients. Donate now to maximize your impact!
With just $42, you can provide a survivor or a family with a one-on-one session with a financial counselor.
The 2018 Purple Purse Challenge goes live on October 2nd at 12:00 p.m. ET and ends October 31st at 1:59:59 p.m. ET. During this period of time, visit our Purple Purse page to give!