#Knowthe5: Mother's Day Edition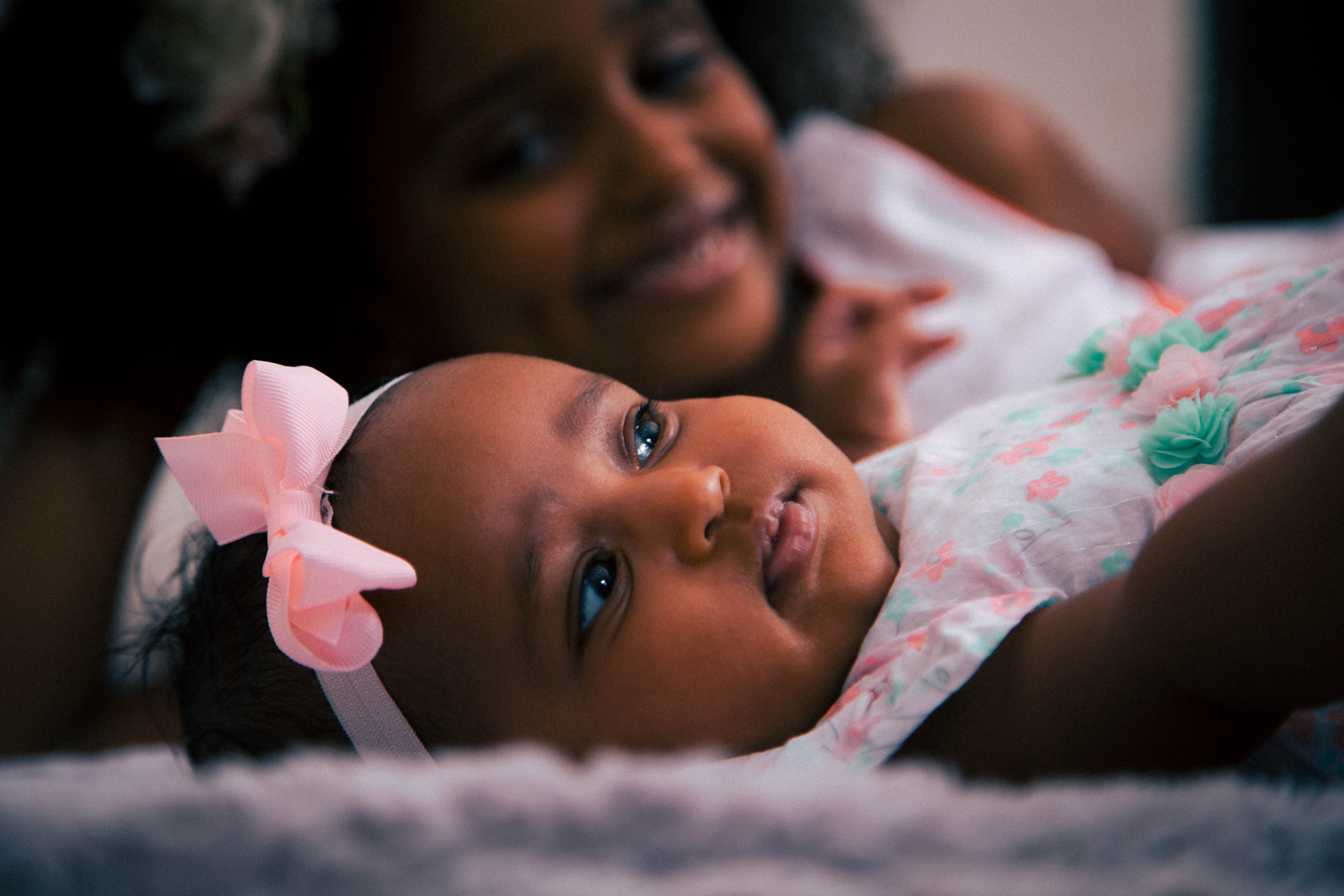 At Doorways, we are constantly inspired by our clients, including the many moms who take part in our programs and services. We are not the only ones who see their strength and resilience; their children, especially, share their moms' journeys and build hope for the future.
"My mother was the one constant in my life. When I think about my mom raising me alone when she was 20, and working and paying the bills, and, you know, trying to pursue your own dreams, I think is a feat that is unmatched." — President Barack Obama
1. Mothers make up a significant part of the homeless population.
Often, when we think of homelessness, we picture a single adult man, likely living on the street, or perhaps even youth. However, a significant portion of the homeless population is comprised of families, who are often hidden. The Bassuk Center reports that a typical homeless family is comprised of a single mother with her two young children.
2. Young moms are at high risk of experiencing homelessness.
1 in 10 young adults ages 18 to 25 endures some form of homelessness in a year, Chapin Hall reports, as well as 1 in 30 teens ages 13 to 17. According to their Voices of Youth Count, young parents—especially those unmarried—have three times the risk of experiencing homelessness compared to non-parenting peers. Young moms who have less than a high school diploma or a GED, have an income of less than $24,000, identify as LGBT, and/or are youth of color have are even more vulnerable, as their intersecting identities compound their risk.
3. At least 9 in 10 mothers experiencing homelessness have been abused.
More than 90% of homeless mothers report they had been physically and/or sexually abused over their lifetimes, the Bassuk Center reports. According to the NNEDV, domestic violence is one of the leading causes of homelessness for women and their children.
4. Moms and their families need safe housing and supportive services to overcome homelessness and abuse.
Services matter, especially for families. Trauma-informed programs and services are critical to understanding and addressing the intersections between homelessness, housing, domestic violence and sexual assault, as well as other factors such as race, gender, economic status, sexual orientation, and more.
At Doorways, we understand that the causes of family homelessness, domestic violence and sexual assault are profound and varied. Many of our clients have experienced just one of these issues, while others have faced all three. Doorways works to break the cycles of poverty and violence through every interaction we have with our clients and by advocating for systemic policy change. We are successful because we treat each person as an individual, tailoring our programs and services to help every adult and child we serve overcome trauma, build life skills and ultimately unlock their full potential. From immediate crisis intervention to counseling, housing and employment support, we offer real options and multiple pathways to build brighter futures.
5. Change is in your hands.
More women and children, just like my mother and me, will continue to experience domestic violence unless we all speak out against it. —Patrick Stewart
Together with our community, Doorways unique,  trauma-informed approach puts thousands of moms and their children on paths to brighter futures by providing:
Invest in moms, their children, and all of our clients brightest possible futures by making a gift now: