February is Teen Dating Violence Awareness Month, or #teenDVmonth. Dating violence impacts young people across the country, including here in Arlington County.
Learn these five must-know facts about dating violence in our community to create change in our community.
1. Dating violence impacts 1 in 3 teens.
One in three adolescents in the U.S. is a victim of physical, sexual, emotional or verbal abuse from a dating partner, reports loveisrespect.org, a figure that far exceeds rates of other types of youth violence.
It happens in Arlington.
According to the 2017 Youth Risk Behavior Survey, nearly 50 percent of Arlington Public Schools' 8th-, 10th- and 12th-grade girls reported that they had been sexually harassed at school.
2. There are signs that can help you recognize potential abuse.
Learn about controlling statements and how you can empower your friends to make a difference with these videos from our friends at the One Love Foundation.
If your Valentine treat seems more like a threat, #thatsnotlove. Share and speak out against relationship abuse.
3. You can help someone who is in an unhealthy relationship.
Here are 10 tips on how you can support someone who is in an unhealthy relationship.
4. Doorways is here for teens in our community.
If you've experienced dating or sexual violence, you're not alone. You can call our 24-Hour Domestic & Sexual Violence Hotline (703-237-0881) for support and to learn more about the resources available, including our Revive Domestic & Sexual Violence Counseling Program, which provides one-on-one counseling as well as support groups, including groups specifically for teens.
5. Change is in your hands.
Young people are a very important part of our community, and there are several ways you can volunteer your time to help end abuse and homelessness. Learn more.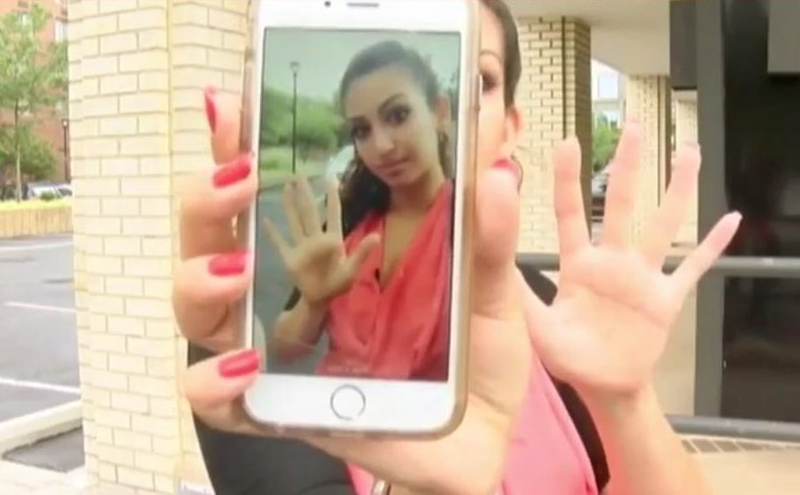 Spread the word!
Post your Knowthe5 selfie to social media with #knowthe5. Tag 5 friends to join you to multiply your impact!
Here's some sample text to go along with your photo:
I can help stop dating violence. Change is in my hands. Join me during February, #teenDVmonth, and #Knowthe5 about teen dating violence: www.doorwaysva.org/knowthe5. To the awesome people I've tagged, please post your own selfie like this (and tag 5 friends to do the same).
February is #TeenDatingViolence awareness month. Did you know one in three teens in the United States experiences dating violence? @DoorwaysVA is here to help. #knowthefive change is in your hands! Learn more: https://t.co/neW588YeuA pic.twitter.com/PP6EDJ2cYH

— CFP Greater Wash DC (@cataloguedc) February 2, 2018