Stalking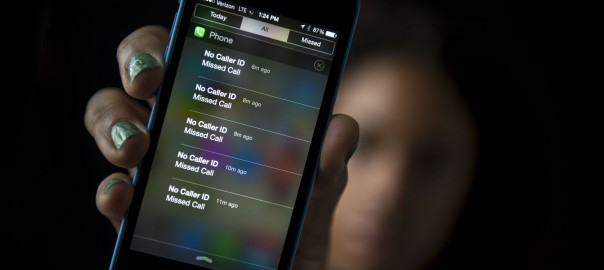 Cyberstalking and the Use of Technology in Abuse
Cyberstalking can be defined as threatening behavior or unwanted advances directed at another using the Internet, other forms of online and computer communications and social media outlets. Partners that stalk use numerous technologies in order to target their victims. This type of stalking can occur via social media, email, chat rooms, message boards and discussion forums.
It can also take many forms such as:
Threatening or obscene email
Spamming (in which a stalker sends a victim a multitude of junk email)
Live chat harassment or flaming (online verbal abuse)
Leaving improper messages on message boards or in guest books
Sending electronic viruses; sending unsolicited email
Tracing another person's computer and internet activity
Electronic identity theft
Similar to stalking off-line, online stalking is terrifying for victims, placing them at risk of psychological trauma and possible physical harm. Many stalkers that use technology as a means of tracking eventually evolve into off-line stalking. The victim may experience abusive and excessive phone calls, texts, vandalism of property, threatening or obscene mail, trespassing and physical assault.
Cyberstalking and the Law
With personal information becoming readily available to an increasing number of people through the Internet and other advanced technology, state legislators are addressing the problem of stalkers who harass and threaten their victims over the World Wide Web. Stalking laws and other statutes criminalizing harassment behavior currently in effect in many states may already address this issue by making it a crime to communicate by any means with the intent to harass or alarm the victim.
Recent federal law has addressed cyberstalking as well. The Violence Against Women Act, reauthorized in 2013, made cyberstalking a part of the federal interstate stalking statute. Other federal legislation that addresses cyberstalking has been introduced recently, but no such measures have yet been enacted. Consequently, there remains a lack of legislation at the federal level to specifically address cyberstalking, leaving the majority of legislative prohibitions against cyberstalking at the state level. (Wiredpatrol.org)
If you are a Victim of Cyberstalking
Victims who are under the age of 18 should tell their parents or another adult they trust about any harassments and/or threats.
Experts suggest that in cases where the offender is known, victims should send the stalker a clear written warning. Specifically, victims should communicate that the contact is unwanted, and ask the perpetrator to cease sending communications of any kind. Victims should do this only once. Then, no matter the response, victims should under no circumstances ever communicate with the stalker again.
Victims should save copies of this communication in both electronic and hard copy form. If the harassment continues, you may wish to file a complaint with the stalker's Internet service provider, as well as with their own service provider. Many Internet service providers offer tools that filter or block communications from specific individuals.
Furthermore, Victims may want to file a report with local law enforcement or contact their local prosecutor's office to see what charges, if any, can be pursued. Victims should save copies of police reports and record all contact with law enforcement officials and the prosecutor's office. Victims can also contact online directory listings such as four11.com, switchboard.com and whowhere.com to request removal from their directory.
Finally, under no circumstances should victims agree to meet with the perpetrator face to face to "work it out" or "talk." No contact should ever be made with the stalker. Meeting a stalker in person can be very dangerous.
For more information on stalking visit the National Stalking Awareness Month website.