Safe Kennel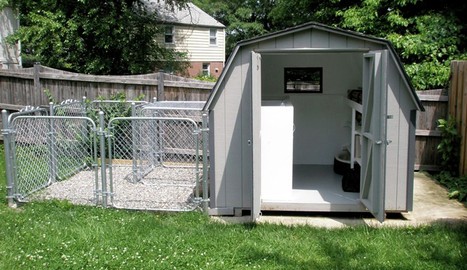 In May 2009, Doorways became the only shelter in Virginia, and one of nine in the country, to offer safe shelter for women and their animals fleeing violence.
Animal Abuse and Domestic Violence
In their lifetimes, approximately one in four women will be victims of domestic violence. Given that more than 71 million U.S. households include companion animals as pets, it is inevitable that many of those households will experience domestic violence and animal abuse. When domestic violence survivors with pets consider fleeing abusive homes and there is no safe place to house their pets, they have little choice but to remain in their homes and subject themselves, their children, and their pets to continued violence, or to flee and leave their pets behind.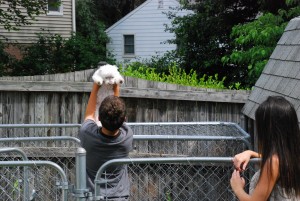 According to the American Humane Association, 68% of women in abusive relationships reported violence towards their pets (87% of these incidents occurred in the presence of the women and 75% in the presence of the children). Because victims understand the extent of the harm that their abusers will likely inflict upon their pets if left behind, many victims remain in violent relationships.
To learn more about animal abuse and domestic violence, visit the American Humane Association.