10 Years Later: Ana's Story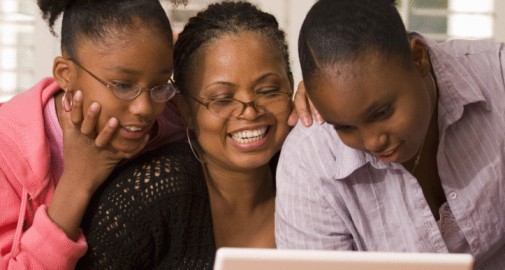 Meet Ana.
Ana called our 24-hour Domestic Violence Hotline more than a decade ago. When she called, she had suffered every possible form of abuse by her husband – physical, emotional, financial and more – for the past eight years. She had a low-paying job, two daughters, ages three and seven, and she wanted desperately to do right by them. Ana had tried to leave several times, but because her husband had destroyed her credit or threatened to take the kids, she stayed. The threats were escalating, and she and her daughters needed immediate help.
When she called, every shelter bed in Doorways' Domestic Violence Safehouse was full. Thankfully, we had space in our HomeStart Program.
In the two years that followed, this family accomplished so much. However, the oldest child, Briana, worried us. She was a full grade behind in school, and seemed afraid of everyone – except her mom. Our Children's Counselor worked with Briana to help her catch up academically.
Learn more about the impact of abuse on children and youth.
It was a long road, but bit by bit, the family grew stronger. We began to see new things in them – laughter and play, kids' drawings and awards posted on the fridge. It gave us great hope for their long-term success.
When we saw Ana at our client holiday party 10 years after that first call she made to our hotline, she shared that she had a great job in a real estate office with a good salary and benefits. The biggest transformation we saw, however, was in her children: her youngest was a soaring 7th grader on the honor roll, and Briana – the one we'd worried so much about – couldn't wait to tell us she'd gotten early admission to college with a full academic scholarship.