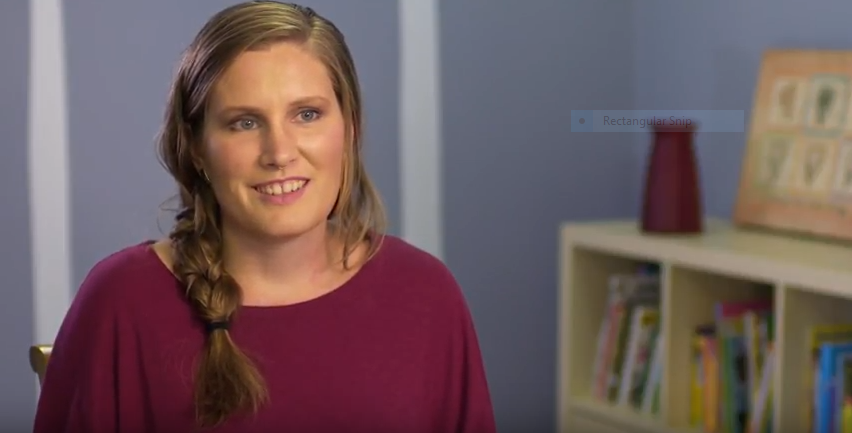 Three clients share their stories of resilience.
"My son was diagnosed with special needs," shared Danielle. "There was a moment when I was restraining my son, who was having a meltdown. My son actually…leaned forward to try and bite my ex-husband, and so my ex-husband punched him in the face in retaliation. And that was it. That was the moment for me that I was like, 'I won't live with this. My son shouldn't have to live with this.' He didn't deserve that."
"The words 'thank you' aren't big," Danielle said. "It's like they don't mean enough to express how grateful I am for everything that Doorways has done for me and my family, and given me… I think what I'm going to take from this is, it's so much bigger than just 'thanks.'"
Your impact
"While difficult to believe, there are thousands of women, men and children right here in our prosperous community who, to achieve a brighter future, need a safe place to call home and the help of committed and compassionate professionals," said Michelle Sagatov of the Michelle Sagatov Group, co-chair for the Campaign for Brighter Futures. "The challenges they face don't always get the most attention, and often times, their voices are not heard. But these challenges, while profound and complex, can be overcome."
This past year, Doorways helped more than 3,600 people—almost double the total people the organization served just 3 years ago. In recent years, Doorways has received nearly 1,500 calls per year to its 24-Hour Domestic & Sexual Violence Hotline (703-237-0881), an increase of more than 60 percent compared to 3 years ago.
Through the Campaign for Brighter Futures, Doorways is addressing this increasing demand for safety, the growing complexity of the needs of survivors and families seeking self-sufficiency, and the uncertain, restrictive funding climate that threatens the nonprofit's ability to deliver lasting change in clients' well-being. With funds given to the campaign, Doorways is maintaining their current and newer services that bring people to safety and meeting the long-term, more complex needs of their clients, especially the increasing number of youth and teens seeking help. Doorways is also working to ensure that its many doors will always remain open to all those who need their help tomorrow and in the months and years to come. Learn more.