Arlington Magazine – Test of Time: Doorways for Women and Families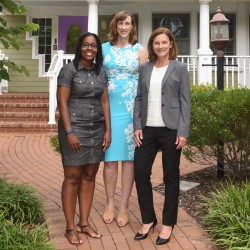 Despite Arlington's affluence and prestige, there are still those facing homelessness or suffering abuse in our community. With the generosity of partners and supporters, Doorways helps vulnerable neighbors survive crisis, rebuild their lives and achieve brighter futures.
"We create pathways out of homelessness, domestic violence and sexual assault for people," says Caroline Jones. "Getting people out of harm's way is our first priority."
The organization has been transforming lives since 1978, when the organization started with a single shelter. Today, Doorways offers many services and strategies to move people out of crisis and onto a path to long-term safety and stability. This includes operating Arlington County's 24-Hour Domestic and Sexual Violence Hotline, two emergency shelters, supportive housing, and comprehensive services."
Continue reading in the November-December 2016 issue of Arlington Magazine.