Provide a pathway to a safe, stable life.
Your support will provide much more than shelter to individuals and families like Justine's. Read Justine's story. Your donation empowers women, men and children on their pathways out of homelessness, domestic violence and sexual assault. Give now to offer them a real pathway forward beyond crises and into the brightest possible future. Thank you for joining us to create a lasting impact in the lives of women and families at Doorways.
You are the key to helping people like Justine and Sarah unlock their greatest potential
Your Campaign for Brighter Futures gift will provide Justine and her family with much more than shelter. Give now to offer them a real pathway forward beyond crises and into the brightest possible future: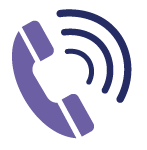 Sarah showed her mom that everyone felt and saw their father's abuse, which included withholding even the most basic amenities from his family. Sarah's honesty empowered her mom to leave, but Justine and her family needed a plan. Justine called Doorways' 24-Hour Domestic and Sexual Violence Hotline for help. However, Doorways' emergency shelters were bursting at the seams.
This year, Doorways' Domestic Violence Safehouse has been at 136% capacity, and the Freddie Mac Foundation Family Home has been at 99% capacity. For Doorways, this increased need has fueled our creativity and our resolve.
Because of you, we didn't give up, we gave more
Thanks to supporters like you, Doorways was able to respond to Justine's call for help despite our Safehouse being full. We assessed and met the family's needs in partnership with a local hotel, restaurants and generous community members like you.
Only the beginning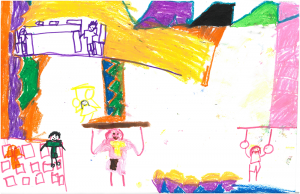 Clothing, shelter and food are just the beginning to helping a woman or family transcend cycles of violence or poverty. As Justine and her family's journey continues with Doorways, staff and volunteers will continue to be there for them as they get back on their feet, heal and work towards independence.
Today, Justine and her children are living in their own apartment with the help of Doorways' HomeStart Supportive Housing Program where we continue to wrap around them with emotional support and therapies, financial education and employment counseling, children's services, housing advocacy and more.
Be part of what's next. Your year-end gift to Doorways' Campaign for Brighter Futures will be transformational for the women, men and children we serve, like Justine and her family, who are with us today or who have yet to walk through our doorways. Join us now to ensure their potential is not limited by abuse, instability and homelessness:
The Campaign for Brighter Futures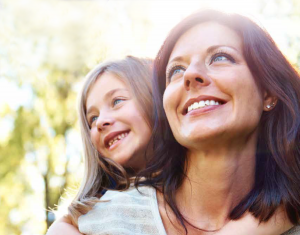 Our safe response to those in crisis and a pathway to long-term stability is more critical than ever before. The future of this community relies on our collective determination to safeguard our current response and invest in new strategies that will bring safety to more people and a greater opportunity for economic stability to all. The Campaign for Brighter Futures seeks to build a stronger, safer community by breaking the cycles of poverty and violence that keep many generations of families locked in struggle.
Through Doorways, your support helps our most vulnerable neighbors survive crisis, rebuild their lives and achieve brighter futures. Hear a few of their stories.
Your support helps our clients accomplish the following:
90% of clients experiencing intimate partner violence enhanced their safety by developing a safety plan, obtaining a legal protective order, and/or receiving accompaniment for emergency medical treatment post sexual assault
87% of households experiencing homelessness exited to safe housing
95% of children with social-emotional issues received services and treatment to address their needs
80% of adults improved or maintained employment or earning capacity, and nearly 70% built savings
Thank you for providing transformational support to empower women, men and children on their journeys to safe, stable lives!
By donating to Doorways, you're investing in the long-term safety and stability of the women, men and children we serve:
For every $1.00 we receive, $.77 goes directly to support the women, children and families we serve
Doorways received the 2009 Washington Post Award for Excellence in Nonprofit Management for financial health, as well as organizational efficiency and capacity
We were selected four years in a row as one of the Catalogue for Philanthropy's charities
For eight years in a row, we've received high ratings from Charity Navigator
Together, these practices have created a winning formula for innovative client service delivery that leads most families served by Doorways from crisis to stability.
How Can an Individual or Business Help Year-Round?
To make a donation via mail, please make check payable to Doorways for Women and Families and mail to:
PO Box 100185
Arlington, VA 22210
To make a donation online using our safe and secure system, click here to return to the top of  this page.
If you have questions about making a donation, please call Doorways' Development Team at (703) 504-9400.