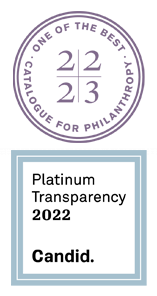 Support adults, youth and children experiencing homelessness, escaping domestic violence and surviving sexual assault. When you donate to Doorways, you provide community-based support, emergency shelter, and long-term housing, all tailored to each person or family's unique needs. The result is a lasting impact in our clients' lives, and in our community.
If you have any questions about giving, please contact Joy Myers, Chief Development Officer, at 703-504-9290 or jmyers@doorwaysva.org.
If you would like to establish a new pledge, please contact AnDeneen Baldwin at abaldwin@doorwaysva.org. If you would like this gift to be applied to your current pledge, please indicate your intent in the Comments box below.
If you would like to donate to the Virginia McCaffrey Fund for Children, click here.
To send a gift in the mail, please make check payable to Doorways and mail to:
Doorways
PO Box 100185
Arlington, VA 22210
Lasting impact
Your support helps our clients overcome the impacts of homelessness and abuse to achieve long-term safety and stability. Learn more.
Thank you for providing transformational support to empower our clients on their journeys to safe, stable lives!
Want to do more? By making your donation a recurring monthly gift, you can provide support and empowerment to your neighbors at Doorways every month of the year!
Privacy Policy
Doorways recognizes that users may have concerns about privacy issues regarding information shared online and offline. We are committed to providing online users and donors with a safe, secure environment in which to share information. We provide this same level of security to all information shared by mail, email or in person. See our privacy policy.
Gift Acceptance Policy
For purposes of financial health, fiscal responsibility, and dedication to mission-focused activity, Doorways reserves the right to accept or decline any gift, bequest, financial commitment, or other donor transaction. See our Gift Acceptance Policy for additional details.
State Nonprofit Disclosures
Certain states require written disclosures for nonprofit organizations soliciting contributions. See individual state disclosures are here.
 
Number
2913365860
Cause Area (NTEE Code)
Homeless Services/Centers (P85)
Family Violence Shelters and Services (P43)
Temporary Shelter For the Homeless (L41)