You can provide a pathway to a safe, stable and empowered life.
Your support will provide much more than shelter to individuals and families at Doorways. Your donation empowers women, men and children on their pathways out of homelessness, domestic violence and sexual assault. Your gift offers them a real pathway forward beyond crises and into the brightest possible future. Thank you creating a lasting impact in their lives.
What can your donation do?
$250 can provide 2 art- or play-based therapy sessions to a child healing from trauma
$100 can provide 2 hours of therapy for a young survivor of domestic violence or homelessness, or 3 individualized, one-on-one financial counseling sessions for a survivor or a family
$50 can provide an initial meeting with a financial counselor, including a financial risk assessment
$25 can provide a week of formula for a baby living in shelter
Want to do more? By making your donation a recurring monthly gift, you can provide support and empowerment to your neighbors at Doorways every month of the year!
The Campaign for Brighter Futures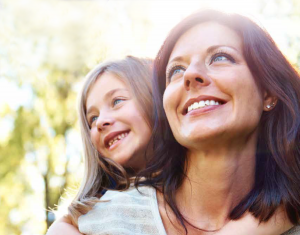 Our safe response to those in crisis and a pathway to long-term stability is more critical than ever before. The future of this community relies on our collective determination to safeguard our current response and invest in new strategies that will bring safety to more people and a greater opportunity for economic stability to all. The Campaign for Brighter Futures seeks to build a stronger, safer community by breaking the cycles of poverty and violence that keep many generations of families locked in struggle.
Through Doorways, your support helps our most vulnerable neighbors survive crisis, rebuild their lives and achieve brighter futures. Hear a few of their stories.
Your support helps our clients accomplish the following:
90% of clients experiencing intimate partner violence enhanced their safety by developing a safety plan, obtaining a legal protective order, and/or receiving accompaniment for emergency medical treatment post sexual assault
87% of households experiencing homelessness exited to safe housing
95% of children with social-emotional issues received services and treatment to address their needs
80% of adults improved or maintained employment or earning capacity, and nearly 70% built savings
Thank you for providing transformational support to empower women, men and children on their journeys to safe, stable lives!
By donating to Doorways, you're investing in the long-term safety and stability of the women, men and children we serve:
For every $1.00 we receive, $.77 goes directly to support the women, children and families we serve
Doorways received the 2009 Washington Post Award for Excellence in Nonprofit Management for financial health, as well as organizational efficiency and capacity
We were selected four years in a row as one of the Catalogue for Philanthropy's charities
For eight years in a row, we've received high ratings from Charity Navigator
Together, these practices have created a winning formula for innovative client service delivery that leads most families served by Doorways from crisis to stability.
How Can an Individual or Business Help Year-Round?
To make a donation via mail, please make check payable to Doorways for Women and Families and mail to:
PO Box 100185
Arlington, VA 22210
To make a donation online using our safe and secure system, click here to return to the top of  this page.
If you have questions about making a donation, please call Doorways' Development Team at (703) 504-9400.