Your community is our cause
Doorways for Women and Families' life-changing work would not be possible without you. Your support and involvement are critical to survivors in our shared community. Join our cause to help create pathways out of homelessness, domestic violence and sexual assault leading to safe, stable and empowered lives.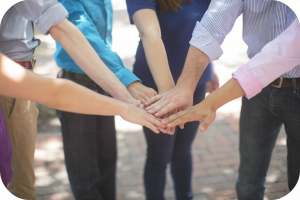 We couldn't do it without you. Your unwavering commitment makes it possible for us to serve thousands of women, men and children each year. Learn how you play a part in transforming lives:
We're so inspired by our amazing community of supporters, and so are our clients! Thank you for shining a light onto brighter futures for survivors of homelessness and abuse.