Volunteer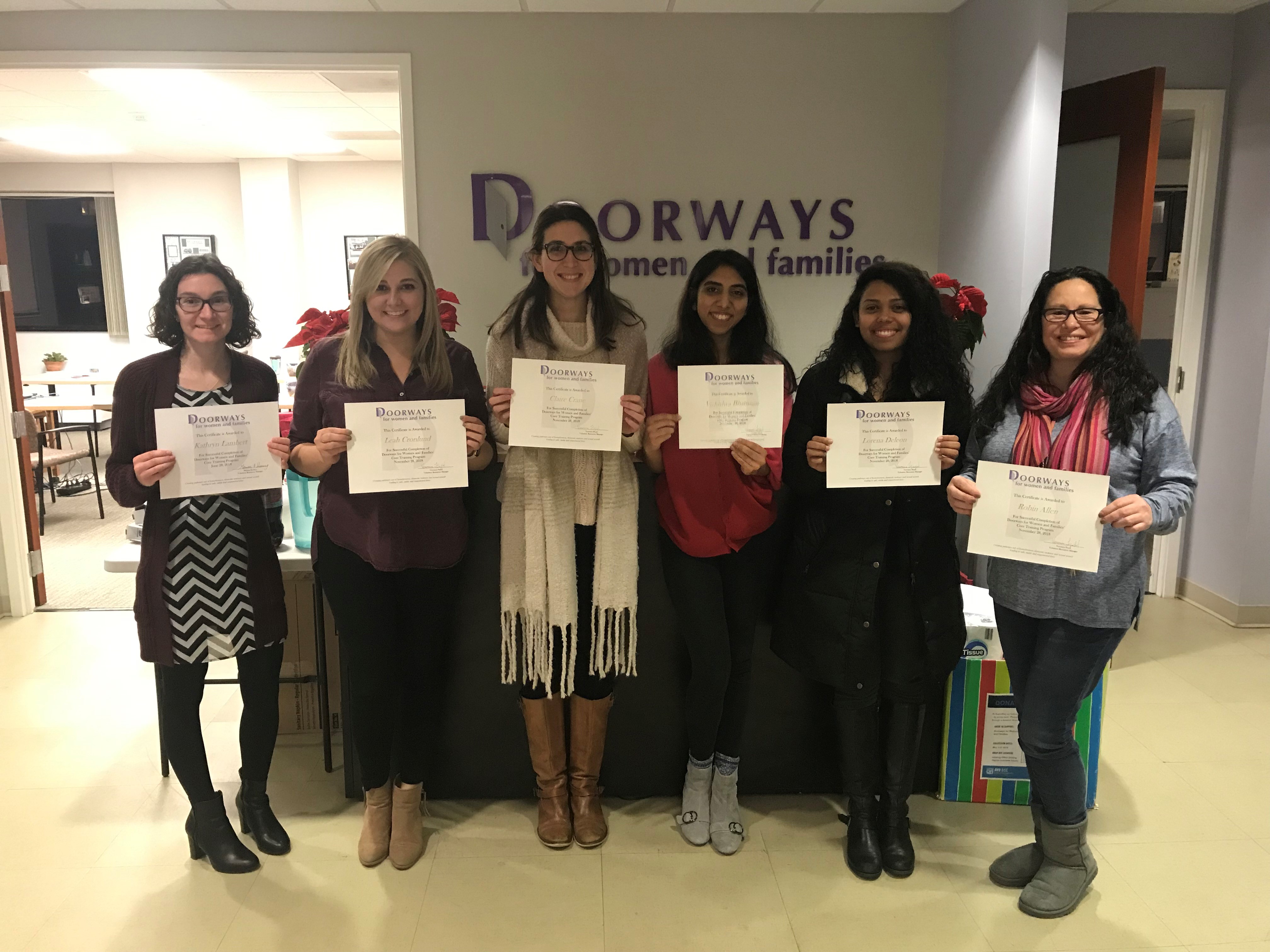 Doorways has about three times as many volunteers as staff, and they do everything from front-line service to fundraising. Without our volunteers, Doorways couldn't deliver the life-changing services and lasting results we do. Contact us at (703) 504-9284 or VolunteerInfo@DoorwaysVA.org to learn more.
What do volunteers do?
Volunteers are critical at Doorways! Volunteers can and do train to work in virtually all of Doorways' programs. Doorways offers volunteer experiences that range from positions for individuals interested in volunteering on a regular basis to opportunities for corporate or church groups interested in community service projects.
How do I become a volunteer?
We'd love to talk with you about the many ways in which Doorways depends on volunteer support and involvement to create pathways for our clients out of domestic violence and homelessness toward safe and stable lives.
If you're interested in volunteering with Doorways, please complete our online Volunteer Application Form. It will help us learn a little bit about you, your interests and your background.
The next step is to attend one of our monthly Volunteer Information Sessions to learn more about Doorways and the different volunteer opportunities we offer. For more information about the next Volunteer Information Session or if you have any questions about the application process, contact Doorways' Volunteer Resources Manager at (703) 504-9284 or VolunteerInfo@DoorwaysVA.org.
Who are our volunteers?
At Doorways we never lose sight of how special our volunteers are, and we'd like everyone else to know it, too! Read about a few of the extraordinary people and groups who volunteer at Doorways and hear firsthand about their volunteer experiences.
For current volunteers:
Click on the link below to log in to your Doorways Volunteer Account: