Donate Items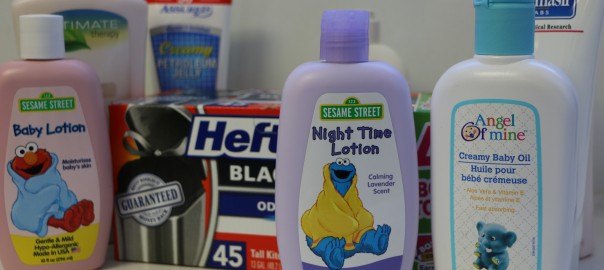 In-Kind Giving
Donations from the community aid Doorways in keeping food and household supplies expenditures as low as possible, enabling us to focus our financial resources on providing our clients with a safe home and support services that help them build independent, self-sufficient lives. Please see our donation guidelines for details on what items we do and do not accept.
To learn more about our current needs, ask about a potential donation, or schedule a donate dropoff, please contact us:
Anna MacNiven, Development Associate
(703) 504-9291 or AMacNiven@DoorwaysVA.org
Current In-Kind Wish List
To assist Doorways in meeting our clients' ongoing needs for personal care and household items, see Doorways' online wish list for our urgent needs in addition to the list of year-round needs below.
You can donate these items by coordinating a collection drive, making an individual donation or ordering them online for easy and fast delivery through our Amazon Wish List. Please see our donation guidelines for additional information.
Stay updated on our urgent needs through social media. Follow us on Twitter or like us on Facebook for updates on our needs!
How to Shop Doorways' Amazon Wish List
Visit our Amazon Wish List at amazon.com to see our urgently needed items.
Choose a shipping address: To ship to Doorways directly, please select our Gift Registry Address. Alternatively, you can ship the item(s) to yourself, and then arrange an in-person donation drop off.
Choose gift options: Please leave your name, address and contact information in the "Gift Message" section. This information will then be printed on the gift receipt. Otherwise, we will not know the gift came from you. Save gift options and continue with your checkout as normal. Thank you for your donation!
Year-Round Needs
Gift Cards
Empower survivors of domestic and sexual violence and homelessness with the power of choice! Donated Giant, Safeway and Target gift cards are used to meet the daily need for fresh fruits and vegetables, baby food, formula, special dietary items and culturally appropriate food. Gift cards provide Doorways' clients with:
Spending flexibility
Decision-making ability
Financial empowerment
The ability to choose new clothing, personal care products, school supplies and groceries
Order gift cards online have them shipped to the address below:
Ship gift cards to Doorways at the address below, attention: Development Associate. We will send you a receipt for your donation.
Doorways for Women and Families
Attn: Development
P.O. Box 100185
Arlington, VA 22210
If you prefer to purchase gift cards in store, you can also mail to the address above, please contact us to arrange a drop off.
Household, Personal Care, and Baby Items (New, Unopened and Full-Size)
Garbage bags
Paper towels
Toilet paper
Laundry detergent (liquid or pods; no powder)
Lysol wipes
Disinfectant wipes
Dishwasher detergent
Dishwashing soap
Swiffer WetJet refills
Diapers (all sizes)
Baby wipes
These items can be ordered online through Doorways' online wish list and they will be delivered to us directly. Please see our donation guidelines for additional information. To arrange an in-person drop off, please call (703) 504-9400.
Donation Guidelines
To make the process of donating easier and for the safety and interests of our clients, here are some guidelines for providing in-kind donations to Doorways clients:
See Doorways' online wish list or contact Doorways staff to determine which new, full-size items we currently need most.
Please call ahead to schedule a drop off time. Donations are only accepted at our main office and must be prearranged with Doorways staff.
We accept new, unopened, full-size items (instead of travel-sized items), which help our clients feel at home.
For additional details, please contact us.
Items We Do Not Accept
We are unable to accept the following items. For alternative places to donate these items, please check out our community partners!
Used clothing, toys, or books
Furniture, including mattresses
Food, candy, or drinks
Used bedding or linens
Travel-size items such as toiletries and household items
Open, used, broken, or soiled items (including personal care items, bedding, linens, etc.)
Items that have been recalled, banned, or do not meet current safety standards (for more information, visit the Consumer Product Safety Commission)
Hoping to donate clothing, trial-size toiletries, food, furniture, or used toys and books? While Doorways generally does not accept these items, here's a list of community partners who do accept these donations.
Electronics Recycling Program
Recycle Your Electronics to Benefit Doorways
Recycling your phone or tablet will provide needed funds to give a home to those fleeing abuse or homelessness. Answer the call by donating your old electronic devices today to help a Doorways family in need.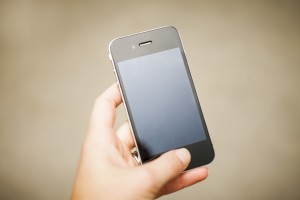 Doorways partners with Cellular Recycler to turn your old electronics into cash. Hosting a collection drive at your work, your faith organization or anywhere else in the community is a low-maintenance and free option when deciding how you would like to help Doorways.
Why should your organization or group join?
Recycling cell phones and tablets raises money to support Doorways' award-winning programs
We offer free collection boxes and shipping slips to make collecting easy
It helps not only the environment by recycling and helps you de-clutter your life
Get started today! Follow these steps:
Think about how you would like to collect the phones. Cellular Recycler, our recycling partner, accepts other small electronics in addition to cell phones, which can be recycled for cash, including iPods, digital cameras, gaming consuls and PDAs. You can ask family and friends or organize a drive at your work, your faith organization, your school or any other community location.
Once you've decided where you would like to collect cell phones, order your free collection box by clicking here. Your box(es) should arrive within one week.
Place the box in a high-trafficked area to collect the most cell phones.
Once the box has been filled or once you have at least 10 cell phones, you can either seal that box or place the cell phones in a different box to continue your collection drive. Print out your free UPS label to ship your cell phones directly to Cellular Recycler on our behalf.
Within one to two weeks of shipment, you will receive a notice by email from Cellular Recycler informing you of the items that they have received.
Continue the drive for as long or as short as you would like, shipping cell phones as the box becomes full. If your collection box becomes worn, just fill out the form to receive a new one.
For additional details, please contact us.