Leadership Circle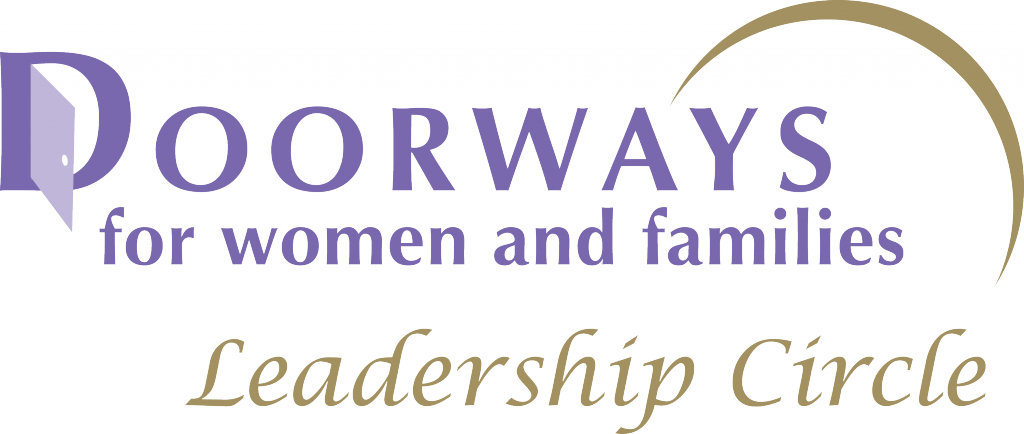 In 2008, Doorways for Women and Families founded the Leadership Circle, an exclusive stewardship group that works in partnership with Doorways to transform the lives of women and families escaping from domestic violence, intimate partner abuse and family homelessness. Today, Doorways Leadership Circle includes more than 100 dedicated members.
Members of the Leadership Circle share a powerful commitment to the most vulnerable in our community through philanthropic support of Doorways' mission of providing safe shelter and housing, life-changing services and community advocacy.
Leadership Circle members receive exclusive updates and information about Doorways' services, as well as opportunities to engage with organizational leaders, volunteers and service providers throughout the year.
You can join this elite group today by committing to a gift of $1000 or more in support of Doorways for Women and Families:
The rebuild of the Freddie Mac Foundation Family Home was a tremendous success, but the project was never about bricks and mortar. It's about having the capacity to serve even more families. I joined the Leadership Circle to help sustain Doorways' continuing response to the growing need for services in our community.

—Raina Rose Tagle, Leadership Circle Founding Member
To learn more about the Leadership Circle, please contact AnDeneen Baldwin, Ed.S., at (703) 504-9403 or ABaldwin@DoorwaysVA.org.