Back to School Campaign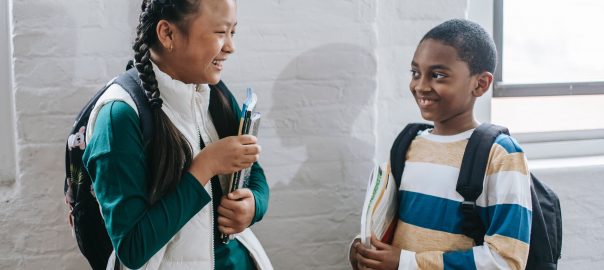 Update Thanks to the generosity of our supporters, we are no longer in need of school supplies.
To further support kids at Doorways, please consider making a donation to provide emergency shelter, long-term supportive housing, and dedicated children's counseling and interventions.
Help ensure that all children have the same opportunities to make the most of their academic experience. Sign up to sponsor a child today!
Sponsor a child by providing a backpack, supplies, and gift card for back-to-school clothes shopping. Doorways will provide the supply list, grade, and gender of each child you sign up to sponsor. We will also communicate with you about donation drop-off times.
For additional details, please contact Anna MacNiven, Development and Data Specialist at 703-504-9291 or AMacNiven@DoorwaysVA.org. Thank you for your support!
Donate Gift Cards
Give the gift of choice during the Back to School shopping season. Order gift cards online or purchase in stores and ship them to Doorways:
Ship gift cards to Doorways, Attention: Development. We will send you a receipt for your donation. Thank you!
Doorways
Attn: Development
P.O. Box 100185
Arlington, VA 22210
Spread the Word

 Email your friends and encourage them to join you!

 Like us on Facebook and share our Back to School posts with your friends

 Follow us on Twitter and retweet our Back to School messages