Parents, teachers, club leaders and other caregivers often ask how kids can support Doorways' mission. Young people are a very important part of our community, and there are several ways they can volunteer their time to help their neighbors.
10 Ways Youth Can Get Involved
1. Host an event or activity
Please submit this form to request Doorways representation at your upcoming events, to host a free educational prevention workshop for your community/organization, or to coordinate a fundraiser or donation drive.
2. Host a fundraiser or donation drive
Please submit this form to coordinate a fundraiser or donation drive.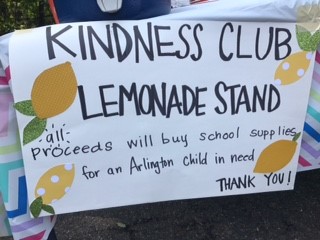 Empower your kid to get creative in designing a fundraiser for Doorways. Many children have hosted a lemonade stand or bake sale, for example, to raise funds. The process of imagining a fundraiser, setting a goal, and creating a plan to make it happen can teach your child valuable skills, including financial awareness, organization and communication skills. It also enables them to practice asking for help and support!
You can also create your own online fundraising page to collect monetary gifts for Doorways. You'll be notified when someone donates, and, through an app, be able to send thank you notes!
Donation Drives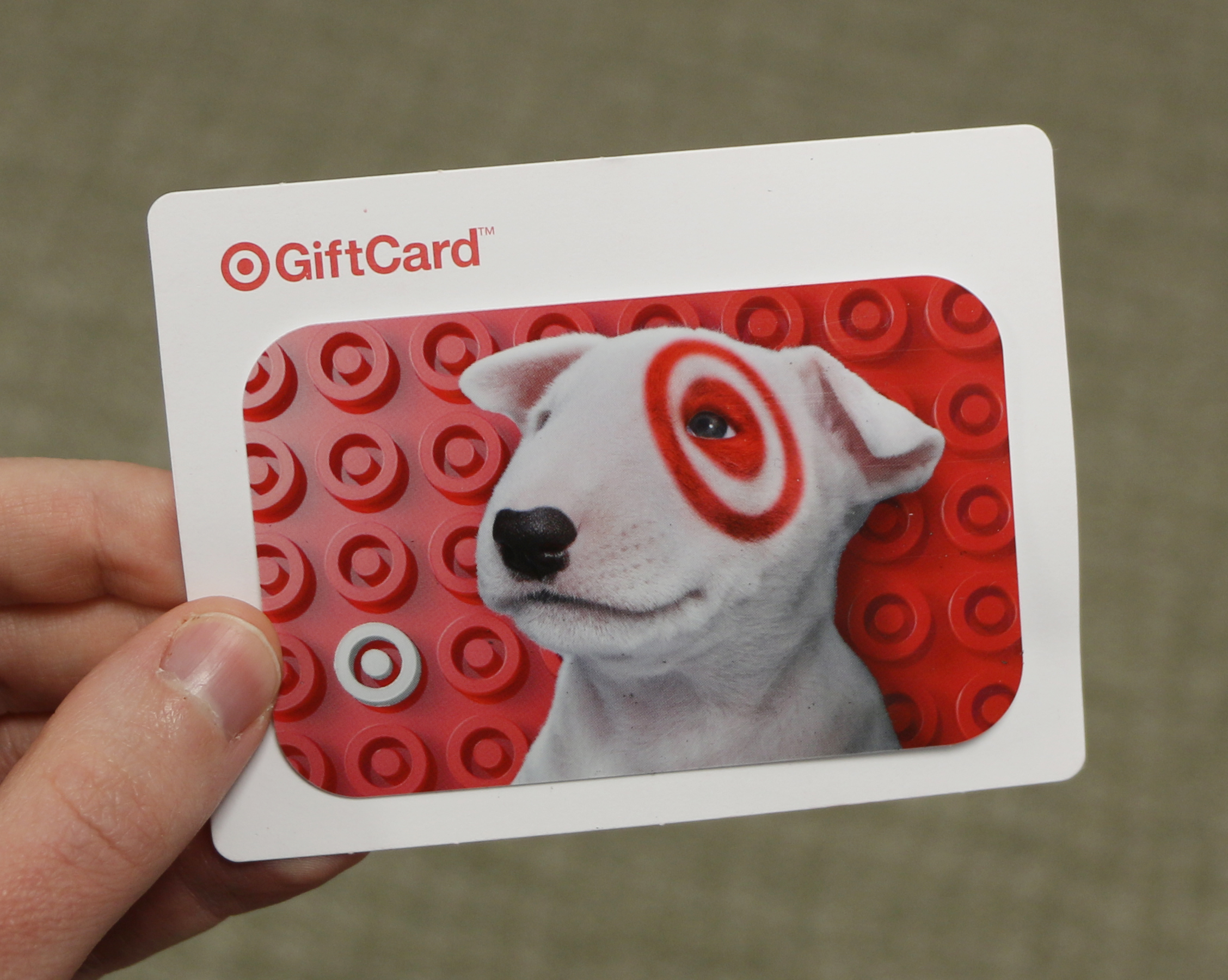 Donation drives are particularly great opportunities for groups such as Boy Scouts, Girl Scouts, school clubs, sports teams and faith groups. Using Doorways' urgent needs list and/or online Amazon Wish List, groups can collect items for our shelters and programs, including gift cards, which are always needed. It's generally easiest to collect the items at a central location, such as where the group meets, and deliver the items all at once to Doorways at the conclusion of the drive. This is a great way to make giving a team effort. Throughout the process of planning and executing the drive, there are many opportunities to talk with the group about the importance of their project and the impact they'll make in their neighbors' lives.
3. Participate in Doorways' kid-friendly events and awareness days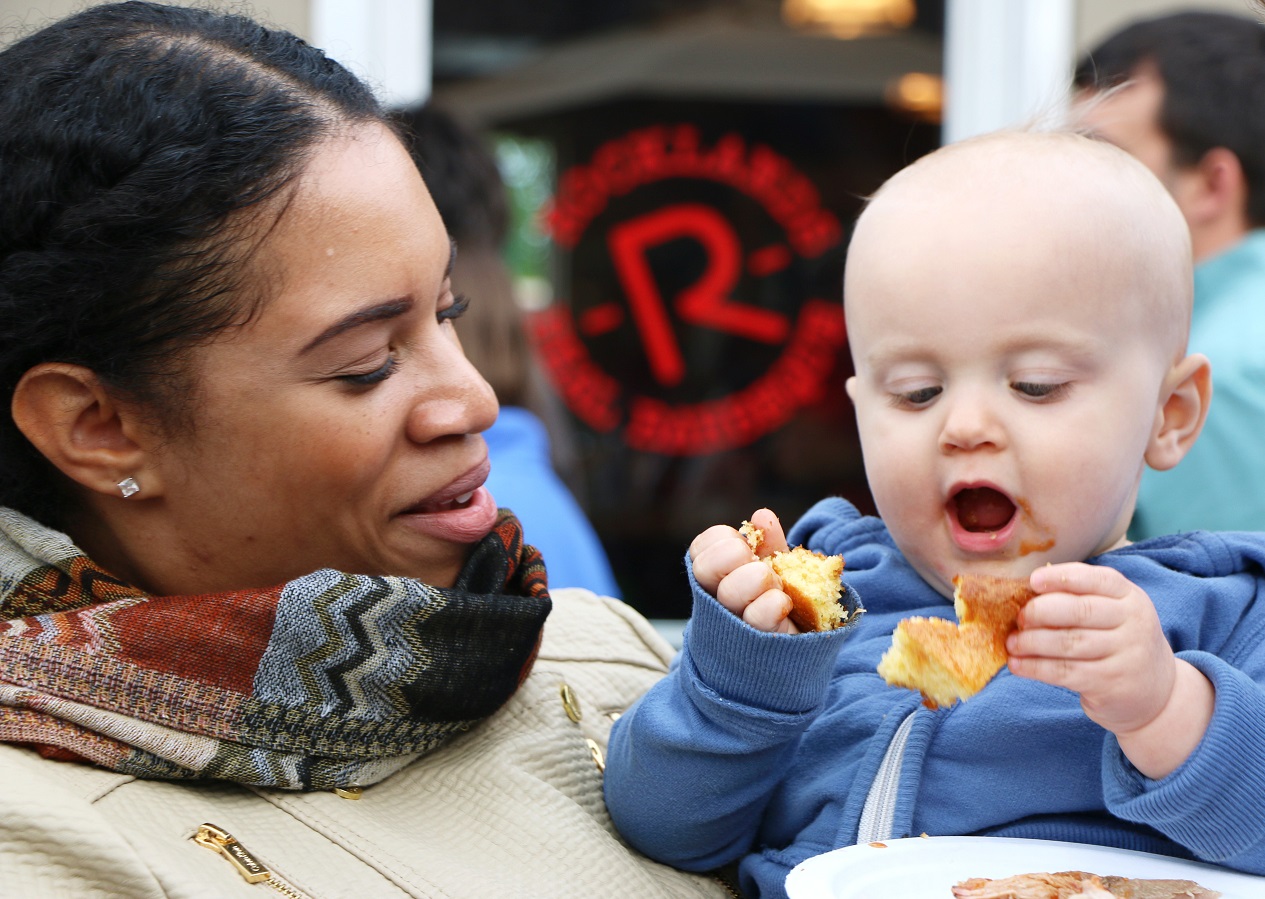 Throughout the year, there are awareness days, campaigns and other events that kids and youth can join in age-appropriate ways. Whether it's wearing purple on Purple Out in October to celebrate healthy relationships or attending an event like Rocklands' annual roast benefitting Doorways, there are opportunities throughout the year to join our community in making an impact.
4. Talk about the issues at home
One of the most important actions a young person can take is learning about the issues impacting their neighbors—at an age-appropriate level—as well as how those issues might impact them. Conversations with your child can start simply, focusing on kindness and empathy, growing in specificity and detail as they age. Talking with your kids about healthy relationships can start early, for example, with discussions about being kind to one another. To get started, here's a recommended reading list that introduces important content in kid-friendly stories.
Reading List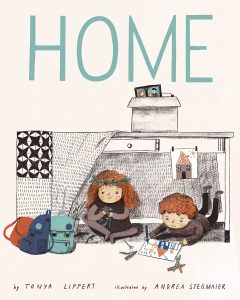 Homelessness  and Poverty
Home by Tonya Lippert PhD
Mango's Quest by Ralph da Costa Nunez with Robyn Schwartz
Cooper's Tale by Ralph da Costa Nunez with Willow Schrager
A Place to Stay: A Shelter Story by Erin Gunti
A Shelter in Our Car by Monica Gunning
Fly Away Home by Eve Bunting
Saily's Journey by Ralph da Costa Nunez with Karina Kwok
Last Stop on Market Street by Matt de la Peña
Maddi's Fridge by Lois Brandt
Those Shoes by Maribeth Boelts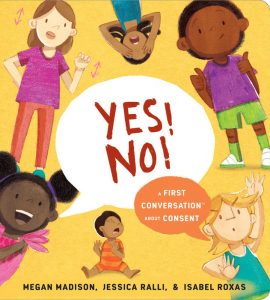 Safety and Respect
Will Ladybug Hug? by Hilary Leung
Yes! No! A First Conversation About Consent by Megan Madison
We Say What's Okay Series by Lydia Bowers
C is for Consent by Eleanor Morrison
Let's Talk About Body Boundaries, Consent and Respect by Jayneen Sanders
Love Is by Diane Adams
Love Makes a Family by Sophie Beer
Being You: A First Conversation About Gender by Megan Madison and Jessica Ralli
My Body! What I Say Goes! by Jayneen Sanders
Rissy No Kissies by Katey Howes
Don't Hug Doug: (He Doesn't Like It) by Carrie Finison
No Means No! by Jayneen Sanders
We Listen to Our Bodies by Lydia Bowers 
ABC of Body Safety and Consent by Jayneen Sanders
Miles is the Boss of His Body by Samantha Kurtzman-Counter
I Can Say No by Jenny Simmons
Can I Give You a Squish? by Emily Neilson
Consent (for Kids!): Boundaries, Respect, and Being in Charge of YOU by Rachel Brian
Being a Good Neighbor
Kindness Makes Us Strong by Sophie Beer
Ordinary Mary's Extraordinary Deed by Emily Pearson
Stone Soup, a folk tale retold by many authors
The Three Questions by Jon J. Muth
Many Shapes of Clay: A Story of Healing Hardcover by Kenesha Sneed
Our Skin: A First Conversation About Race by Megan Madison and Jessica Ralli
Have You Filled a Bucket Today? A Guide to Daily Happiness for Kids and Bucket Filling from A to Z: The Key to Being Happy by Carol McCloud
The Invisible Boy by Trudy Ludwig
5. Pay it forward around birthdays and holidays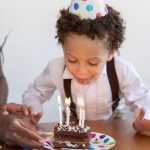 For birthdays and other holidays, several young philanthropists have asked for donations, gift cards and gifts from our urgent needs list for their neighbors at Doorways instead of (or in addition to) gifts for themselves. This is a great way to help your child learn to celebrate themselves and their life by lifting someone else up.
6. Sponsor a fellow kid through Doorways' campaigns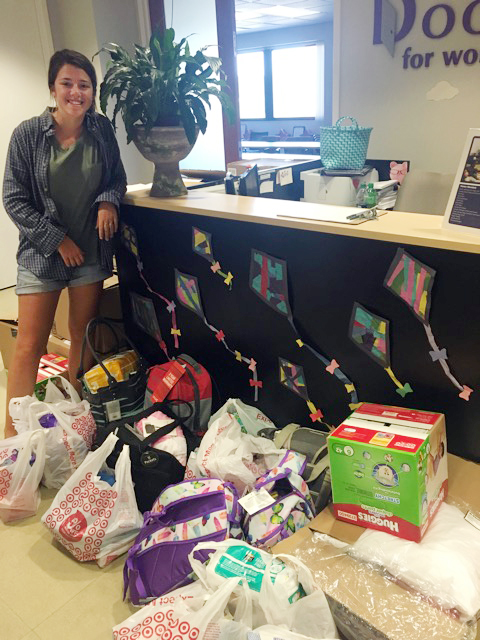 The back-to-school and holiday seasons are generally exciting and fun for kids, but they can be stressful for children and families at Doorways. They've lived in unstable situations, and may have experienced or witnessed abuse; in these situations, survival is the priority, and there may not be resources available for school supplies or holiday gifts.
Through our Back to School and Holiday Wishes campaigns, we pair your family with a child or family at Doorways, providing you their wish lists. You can shop as a family for these items—kids, in particular, are great at picking out items for fellow kids—and discuss what these gifts mean to the recipients. Older children might also want to make a financial donation to Doorways' Back to School campaign to support other expenses such as visits to potential colleges and other school-related activities.
7. Create a giving jar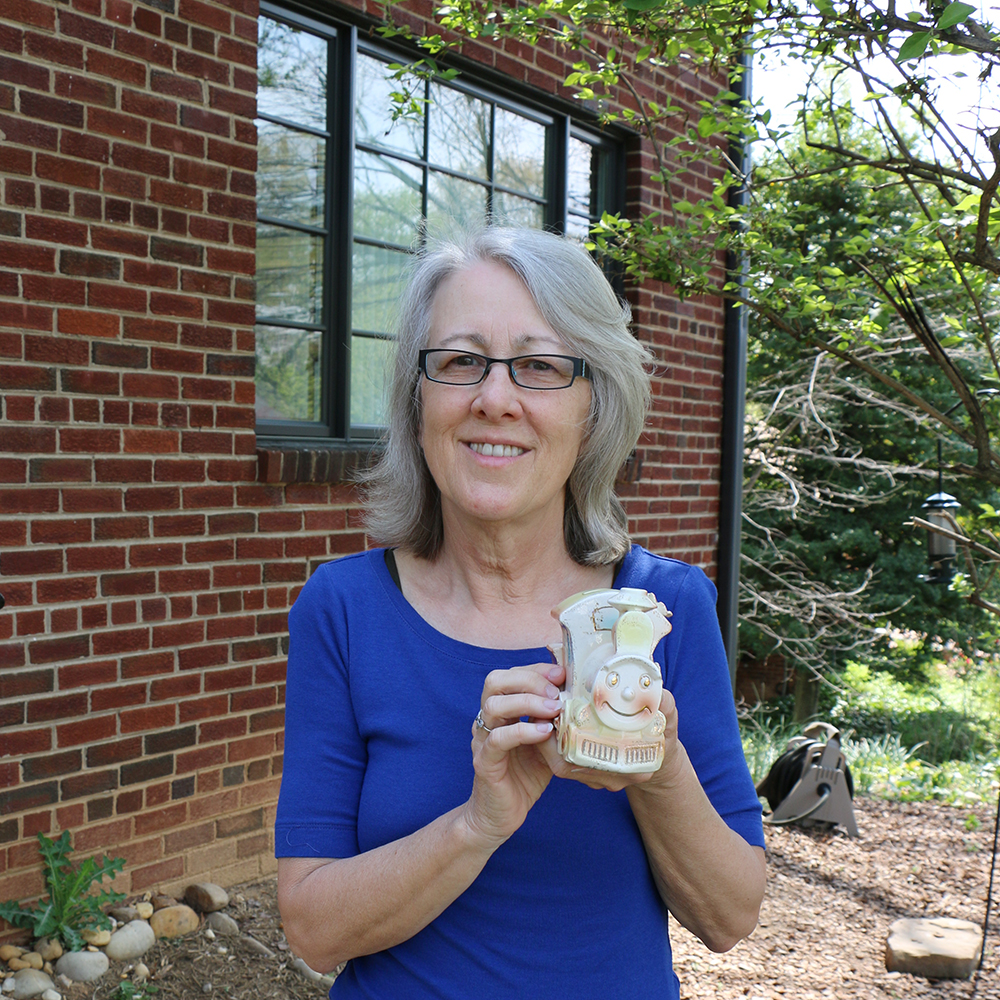 Giving jars can be a great way to keep compassion, gratitude and generosity central to your child's life. Creating the jar can be a fun family project; decorate an old jar, coffee can or other container, and decide when gifts will be added. Perhaps you add money to celebrate good things that happen, as a wish for good things to happen to the people who the donations will eventually support.
Older children who receive allowance can pay forward a portion to their neighbors through the jar. Younger kids can count the things they're grateful for and add a dollar to the jar for each. Both of these examples also provide opportunities to talk with your child about the challenges facing families in their community, helping them to be mindful of those in difficult situations. You can also incentivize your kids to give by offering to match their donations yourself.
Once you've determined how you'll use it, place it in a central location in your home so everyone remembers to participate. Keep up the conversation as gifts are placed in the jar. You can even wrap in money management skills like saving and basic budgeting. At the end of each month, or however often makes sense for your family, donate content of the jar to Doorways to support the adults, youth and kids we serve.
8. Add Doorways to your grocery list
Adding Doorways to your grocery list is another great way to keep giving to Doorways top of mind. Like the giving jar, create a bag or box in your kitchen or pantry. Every time you go to the grocery store, buy an item that Doorways needs—see our urgent needs list for examples—and add that item to the bag. Once it's full, schedule a time to deliver the contents to Doorways. During holidays such as Thanksgiving, extended family members can also be invited to participate, offering your kids an important opportunity to share about the project and see their passion supported by their relatives. This fosters conversation about giving back, and why people in our community need items like the ones you're collecting.
9. Ask kids for their ideas
Kids have big imaginations and lots of ideas. How does your child think they could make a difference? What ideas does your class or troop have for a community service project? Encourage them to brainstorm and see what's possible.
Please submit this form to request Doorways representation at your upcoming events, to host a free educational prevention workshop for your community/organization, or to coordinate a fundraiser or donation drive.
10. Reflect together
Whichever ways your family chooses to give, it's important to take time to reflect on the importance on helping our neighbors. Here are some sample questions to jumpstart your family's conversations about giving:
Questions for families to talk about together:
What causes are important to each of us? How can we help one another support these causes? What causes do we want to learn more about?
What does giving mean to us? Why is it important to give?
What are we grateful for?
What are some other ways we can help one another and our community?
Questions for kids:
How do you feel about doing this activity?
How might you feel if you were in the situation described in the story?
How do they think the kid/family who will receive this gift will feel about getting it?
What might you have in common with a kid at Doorways? (e.g. favorite sports, games, books, etc.; attending the same school; enjoying the same things around town)
If you could share a message with someone at Doorways, what would you want them to know?