Together, At Home: John's Story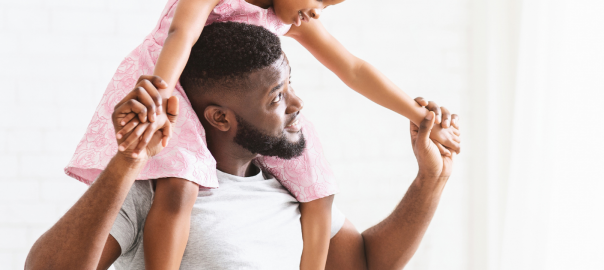 John came to Doorways' Home Start Supportive Housing Program after staying in Arlington County's shelter for single adults at PathForward. While John was living in the shelter, his six-year-old daughter was temporarily staying with family, because he did not want her living in a shelter.
John and his daughter had lived in several states over the past few years. Additionally, John had a history of domestic violence abuse, childhood trauma, and substance abuse, and he struggled to manage his mental health. He felt like Virginia would finally give his family the fresh start they needed to achieve stability.
John's main goal was to reunite with his daughter, maintain his employment, and provide stability for his family. Doorways' Housing Locator quickly identified an apartment for John and his daughter, and the family soon reunited in their new home. Doorways' Client Services Counselor connected the family to several community resources including the Arlington Food Assistance Center (AFAC), The Clothesline for free kids' clothing, SHARE of McLean for furniture assistance, and the Arlington Public School free internet program. John achieved his goal of maintaining his employment; however, he struggled with budgeting and managing his mental health. John's Client Services Counselor met with him weekly to assist him with managing his monthly budget. Although he struggled at first, after 60 days, John was able to manage his budget successfully and save money. Doorways also referred him to the Arlington County Department of Behavioral Health for services to help support his mental health, where he attended weekly support groups for individuals living with mental illness.
With community and safety-net supports in place, John and his daughter are finally together in a stable home of their own, where they plan to stay.
Editor's note: Although John and his daughter were reunited in housing after his shelter stay, Doorways' Family Home does provide shelter for youth and families like John's, such as Dawud and his daughter. Watch their story.