Washington-Liberty PINK Games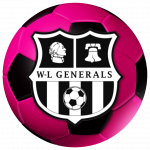 W-L girls' soccer is turning PINK for Doorways! Join the players in supporting survivors of domestic and sexual violence as well as families and youth experiencing homelessness. Donate now!
Give the gift of safe harbor, healing, and hope in honor of the amazing ladies of the W-L Generals! #GeneralsLead
What: Pink Games to raise money for Doorways!
When: April 20th and April 28th, 5:30 p.m. – 9:00 p.m.
Who: Girls Soccer (Junior Varsity game at 5:45 and Varsity at 7:15)
Where: Washington-Liberty High School, 1301 N Stafford St, Arlington, VA 22201
Give to W-L's fundraiser for Doorways!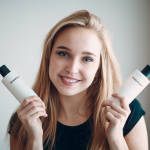 Bring any of the following items with you to the games to donate to the W-L Arlington Athletes of Action drive for Doorways: (new, unopened, full-size only, please)
Cosmetics
Skin care products
Hair care products and hair accessories
Other self-care items