Board of Directors
The Board of Directors is responsible for oversight of the organization, its operations, and its property. The board approves organizational goals and objectives, policies and procedures, authorizes the creation of new programs, oversees financial affairs, and has the fiscal authority to disburse and allocate funds. Much of the board's work is accomplished through its committees that include board members, staff and other volunteers. Committees include: Finance, Governance, Executive, Development and Communications, Performance, and Facilities. A nominating subcommittee recruits potential members to ensure a balance of diverse backgrounds, professions, and experience. Members may serve no more than two three-year terms.
Executive Committee
Nina Tallon, President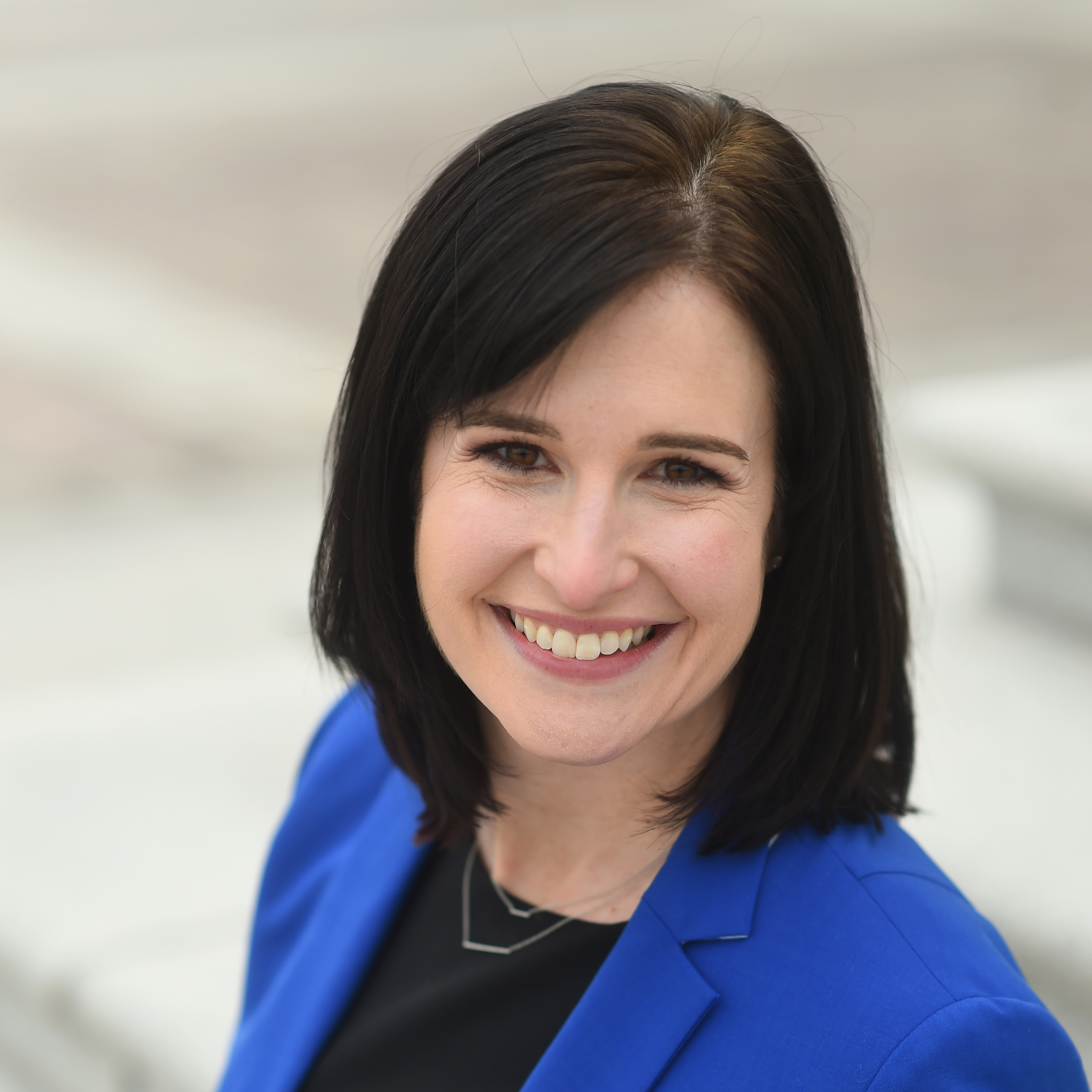 Nina is a trial lawyer whose practice focuses on patent litigation in the technology sector.  Before starting her own firm in 2020, she was a partner for almost ten years with WilmerHale LLP in Washington, DC. In September 2021, Nina joined Quinn Emanuel Urquhart & Sullivan, LLP as a partner in the firm's Washington, DC office. Nina joined the Doorways board in 2020, inspired by the breadth of Doorways' services and its dedication to clients' long-term success and independence.  Nina lives in Arlington with her two teenage sons, and she travels frequently to Chicago, where her fiancé lives.  She enjoys travel and attending her sons' many baseball and soccer games.
Miguel Buddle, Vice President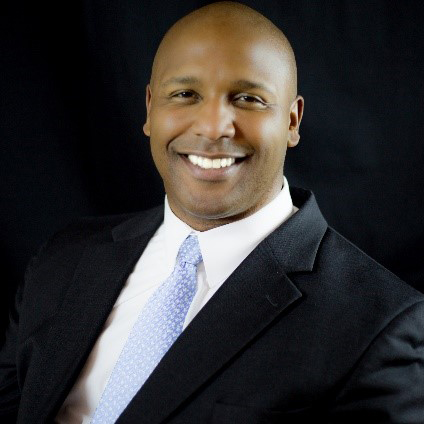 Miguel Buddle is the Vice President, Implementation Services, at Granicus. Miguel joined Granicus in 2020, taking leadership of the Professional Services group to provide the highest quality service and value to customers across all Granicus products. He has 25+ years' of experience in customer delivery, project management, and software build and deployment. Miguel has had a long career of building strong teams and working with every level of a customer organization to build and deploy systems, processes, and solutions to complex problems. He holds a BS, Information Systems Management.
Sarah DeVoe, CPA, Treasurer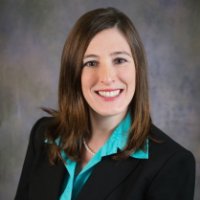 Sarah is a CPA and Partner with Burdette Smith & Bish LLC where she works predominantly with not-for-profit organizations and small businesses. In addition to Doorways, she also volunteers with Alpha Chi Omega as a Finance Specialist working with collegians and as Alumnae Chapter Treasurer. Sarah is a native New Yorker and how calls Arlington home. In her spare time she can be found traveling, shopping, and cheering on her NY Mets.
Katrina Jones, Secretary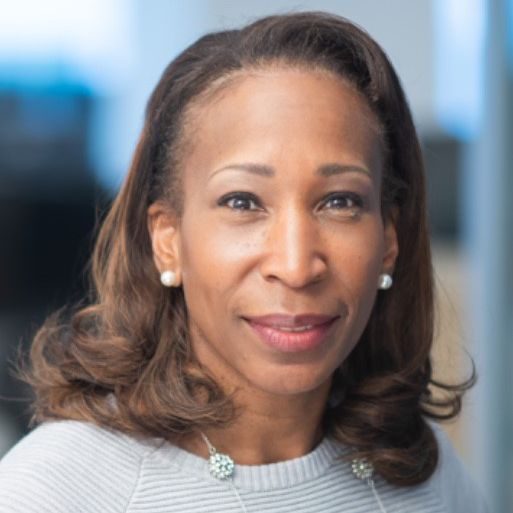 Katrina Jones is Fannie Mae's Vice President, Business Solutions and reports to the Senior Vice President of Strategy, Insights and Business Enablement. She leads the Single-Family Customer Co-Development, Market Readiness and Sales Enablement functions. Prior to joining Fannie Mae in 1996, Katrina held various leadership positions at Wells Fargo, where she was responsible for all aspects of regional operations and management. She also has more than 12 years of retail mortgage lending experience. Katrina has a B.S. in Business Management from Potomac University, an MBA from The George Washington University and Executive Leadership certificates from The Harvard Business School and MIT Sloan School of Management.
Members
Renee Aldrich
Saiful Amin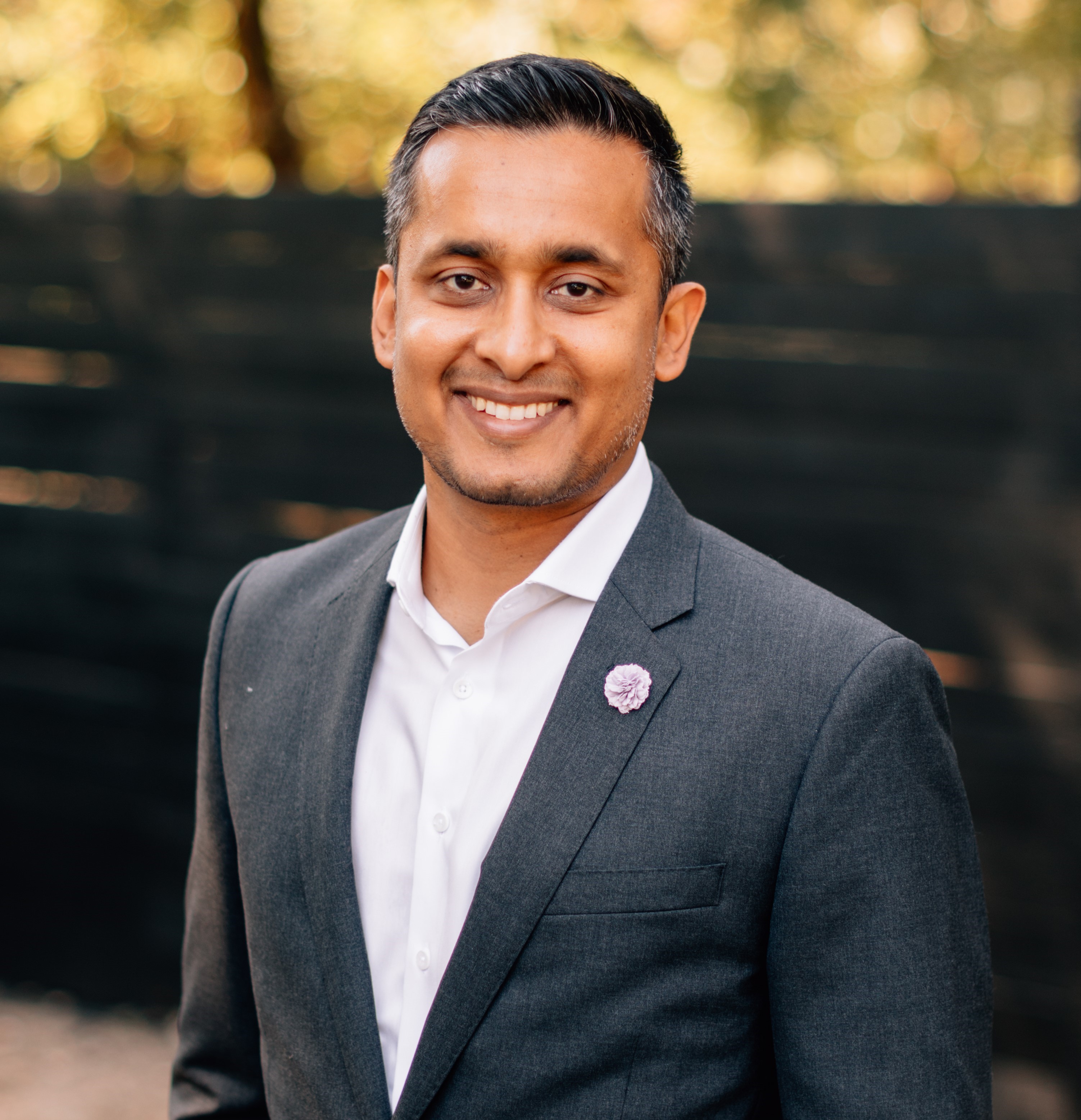 Lauren Kass Harnishfeger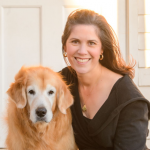 A career fundraising and nonprofit executive, Lauren has been with the Student Conservation Association (SCA) since 2015, serving in a variety of roles including Vice President of Philanthropy. Before joining SCA, Lauren served as a Vice President for Development at both the National Building Museum and the National Park Foundation. Prior to that, she held leadership positions at Mount Vernon Estate and Gardens, and the Smithsonian Institution. Lauren holds a Bachelor of Arts degree in Art History from Trinity College, a postgraduate diploma in the Fine and Decorative Arts awarded by the Royal Society of Arts in London, and a Master of Arts in Museum Studies from George Washington University. She and her family reside in Arlington, VA.
Christine Leonhardt-Kimm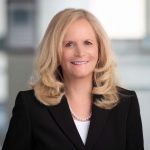 Christine is the Director of Human Resources at the Insured Retirement Institute in Washington, D.C., where she heads up the Human Resources function. Christine has worked in a variety of industries including biomedical research, aerospace and defense, airline, legal, and non-profit sector. Her strong business experience has helped organizations align their business priorities and programs with their overall business strategy. Christine has been involved with Doorways for over a decade and admires its mission, pro-active services, strong employee team, and that it is serving society. Christine holds a Bachelor's degree in History from The Catholic University of America and a Master's degree in Finance from Johns Hopkins University. Christine lives in Northern Virginia with her husband, Terry. In her spare time, Christine enjoys playing tennis and golf as well as traveling, reading, and yoga.
Melissa MacGregor
Melissa MacGregor is a Managing Director and Associate General Counsel at the Securities Industry and Financial Markets Association in Washington, D.C. where she practices corporate and securities law. She is also a member of the board of directors of the Financial Data Exchange. Prior to joining SIFMA, Ms. MacGregor practiced in the corporate securities practices at Crowell & Moring LLP and Clifford Chance LLP. She was the first PTA President of Discovery Elementary School after helping to form that organization. She has lived in Arlington for over 20 years with her husband, Jim, and their children Elizabeth and Alex. When she is not driving kids around town, she enjoys home design, reading, and planning family trips. She holds a J.D. from American University Washington College of Law and a B.A. from St. Lawrence University.
Jhoanne Nunes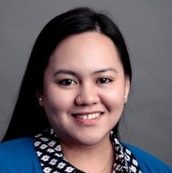 Brooke Oberwetter
Diana Ortiz, M.Ed., LPC, Doorways President and CEO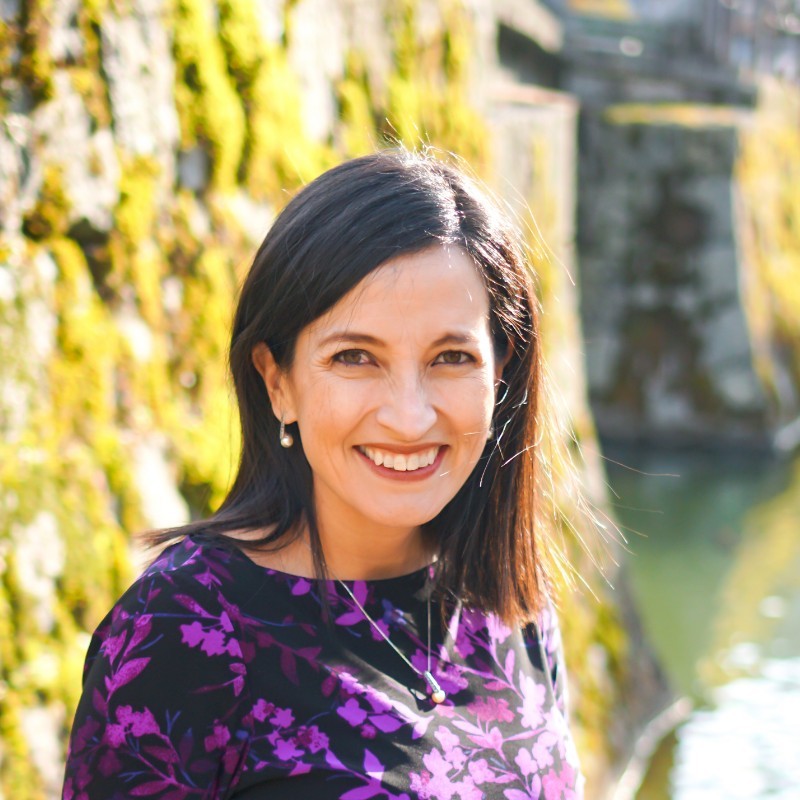 Diana is a passionate and creative leader with nearly 20 years of experience working for the wellbeing and safety of children, youth, and underserved populations. She has extensive experience inspiring, creating, managing, and enhancing programs and organizations to improve the safety and wellbeing of our neighbors. Diana is committed to working with underrepresented communities and leading the next generation of advocates and social services professionals while making systemic changes in our community. As President and CEO, Diana provides overall strategic direction to Doorways and plays a leading role in planning, fundraising, leadership team management, and operations. Learn more about Diana and Doorways' executive staff.
Michelle Sagatov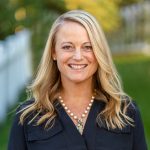 Michelle Sagatov is a Realtor at Washington Fine Properties and opened their 9th office for them in Arlington VA where she helps buyers and sellers in all price ranges. She is also an affiliate of Sagatov Design + Build, a design build firm in Northern VA that is owned by her husband, Yuri Sagatov. There she helps clients evaluate properties, helps with lot acquisition and helps give future value to properties before they are built. Michelle has been in Real estate since 2006. Prior to becoming a Realtor, Michelle served with the Arlington County Police Department for 5 years. Michelle was one of the first members of AWE (Arlington Women Entrepreneurs), is a speaker for NVAR on Realtor Safety and presenter at HERrican Arlington. Michelle and her husband Yuri Sagatov have lived in 11 different neighborhoods, all in Arlington County, due to their side business of flipping houses. Michelle has been a resident of Arlington County since 2001, she was one of the first girls' soccer coaches for Arlington Soccer Association. When she is not working you can find her on the side lines watching her kids, Alina and James, playing one of their many sports.
Tanvi Sinha, CPA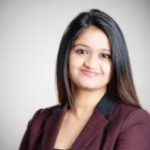 Julia Whiston

Julia retired in 2017 after serving as Executive Director for the Washington Press Club Foundation and subsequently Executive Director of the White House Correspondents' Association for over two decades. She was drawn to Doorways by their tireless commitment to the community serving some of the most vulnerable among us. Julia lives in Arlington with her husband who is a retired oral and maxillofacial surgeon. She is now busy trying to catch up on family members, exercise and reading.
Todd Williams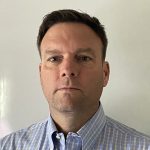 Todd has a long professional history in technology consulting and has helped a number of fortune 500 organizations reimagine their technology landscapes. Todd has focused across a number of industries and has supported several non-profits with technology initiatives in the past. He hopes to bring his technology and business insights and connections to support the Doorways mission. Before joining the board in 2021, he has been a donor for several years and is proud of the impact Doorways has to the Arlington community. Todd lives in Arlington with his family and enjoys traveling, sports, and is the resident chef in the house.
  Juliana Yaskin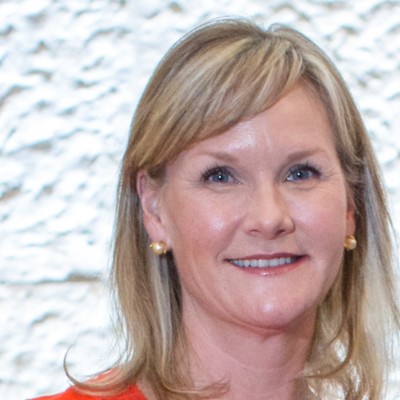 Juliana is a sales and finance operations executive who has spent most of her career in the education software industry. She has been an active Doorways volunteer since 2016 and a supporter of Doorways for more than a decade. Juliana also is a member of the Dominion Guild supporting local charities helping those in Arlington, Falls Church and Fairfax County. Juliana became involved with Doorways and other local charities due to her commitment to helping create a stronger community through assisting those in need so that they may in turn assist others creating a brighter future for all. Juliana has a BBA in Marketing from James Madison University and an MBA from the University of Maryland. In her free time Juliana enjoys spending time with her husband and two teenage sons, running, Pilates, gardening and painting.