Board of Directors
The Board of Directors is responsible for oversight of the organization, its operations, and its property. The board approves organizational goals and objectives, policies and procedures, authorizes the creation of new programs, oversees financial affairs, and has the fiscal authority to disburse and allocate funds. Much of the board's work is accomplished through its committees that include board members, staff and other volunteers. Committees include: Finance, Governance, Executive, Development and Communications, Performance, and Facilities. A nominating subcommittee recruits potential members to ensure a balance of diverse backgrounds, professions, and experience. Members may serve no more than two three-year terms.
Executive Committee
Michelle Sagatov, President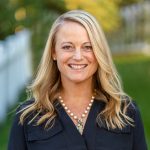 Michelle Sagatov is a Realtor at Washington Fine Properties and opened their 9th office for them in Arlington VA where she helps buyers and sellers in all price ranges. She is also an affiliate of Sagatov Design + Build, a design build firm in Northern VA that is owned by her husband, Yuri Sagatov. There she helps clients evaluate properties, helps with lot acquisition and helps give future value to properties before they are built. Michelle has been in Real estate since 2006. Prior to becoming a Realtor, Michelle served with the Arlington County Police Department for 5 years. Michelle was one of the first members of AWE (Arlington Women Entrepreneurs), is a speaker for NVAR on Realtor Safety and presenter at HERrican Arlington. Michelle and her husband Yuri Sagatov have lived in 11 different neighborhoods, all in Arlington County, due to their side business of flipping houses. Michelle has been a resident of Arlington County since 2001, she was one of the first girls' soccer coaches for Arlington Soccer Association. When she is not working you can find her on the side lines watching her kids, Alina and James, playing one of their many sports.
Melissa MacGregor, Vice President
Melissa MacGregor is a Managing Director and Associate General Counsel at the Securities Industry and Financial Markets Association in Washington, D.C. where she practices corporate and securities law. She is also a member of the board of directors of the Financial Data Exchange. Prior to joining SIFMA, Ms. MacGregor practiced in the corporate securities practices at Crowell & Moring LLP and Clifford Chance LLP. She was the first PTA President of Discovery Elementary School after helping to form that organization. She has lived in Arlington for over 20 years with her husband, Jim, and their children Elizabeth and Alex. When she is not driving kids around town, she enjoys home design, reading, and planning family trips. She holds a J.D. from American University Washington College of Law and a B.A. from St. Lawrence University.
Jhoanne Nunes, Treasurer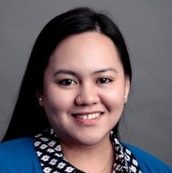 Jho Nunes is a Director at CLA (CliftonLarsonAllen) Outsourcing-BizOps department and has over 17 years of experience. Jho has comprehensive knowledge of all areas of not-for-profit accounting including audit preparation, grant accounting, month end close, budgeting/forecasting and consulting. She has a wealth of experience in performing CFO/Controller duties, developing accounting policies and procedures manuals, managing accounting and finance teams, and implementations of finance and accounting systems. Jho began her career at Ernst & Young where she performed audits of commercial and private industry clients in various industries, including real estate and manufacturing. Jho holds a Bachelor of Science in Accountancy degree from University of Santo Tomas. Jho resides in Arlington and on her free time enjoys cooking/baking, travelling, and exploring small towns.
Katrina Jones, Secretary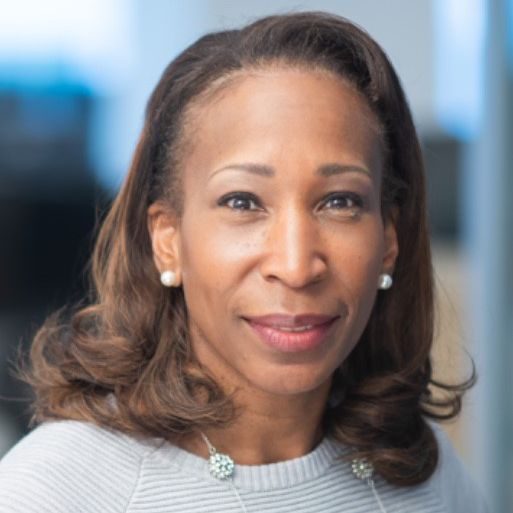 Katrina Jones is Fannie Mae's Vice President, Business Solutions and reports to the Senior Vice President of Strategy, Insights and Business Enablement. She leads the Single-Family Customer Co-Development, Market Readiness and Sales Enablement functions. Prior to joining Fannie Mae in 1996, Katrina held various leadership positions at Wells Fargo, where she was responsible for all aspects of regional operations and management. She also has more than 12 years of retail mortgage lending experience. Katrina has a B.S. in Business Management from Potomac University, an MBA from The George Washington University and Executive Leadership certificates from The Harvard Business School and MIT Sloan School of Management.
Nina Tallon, Past President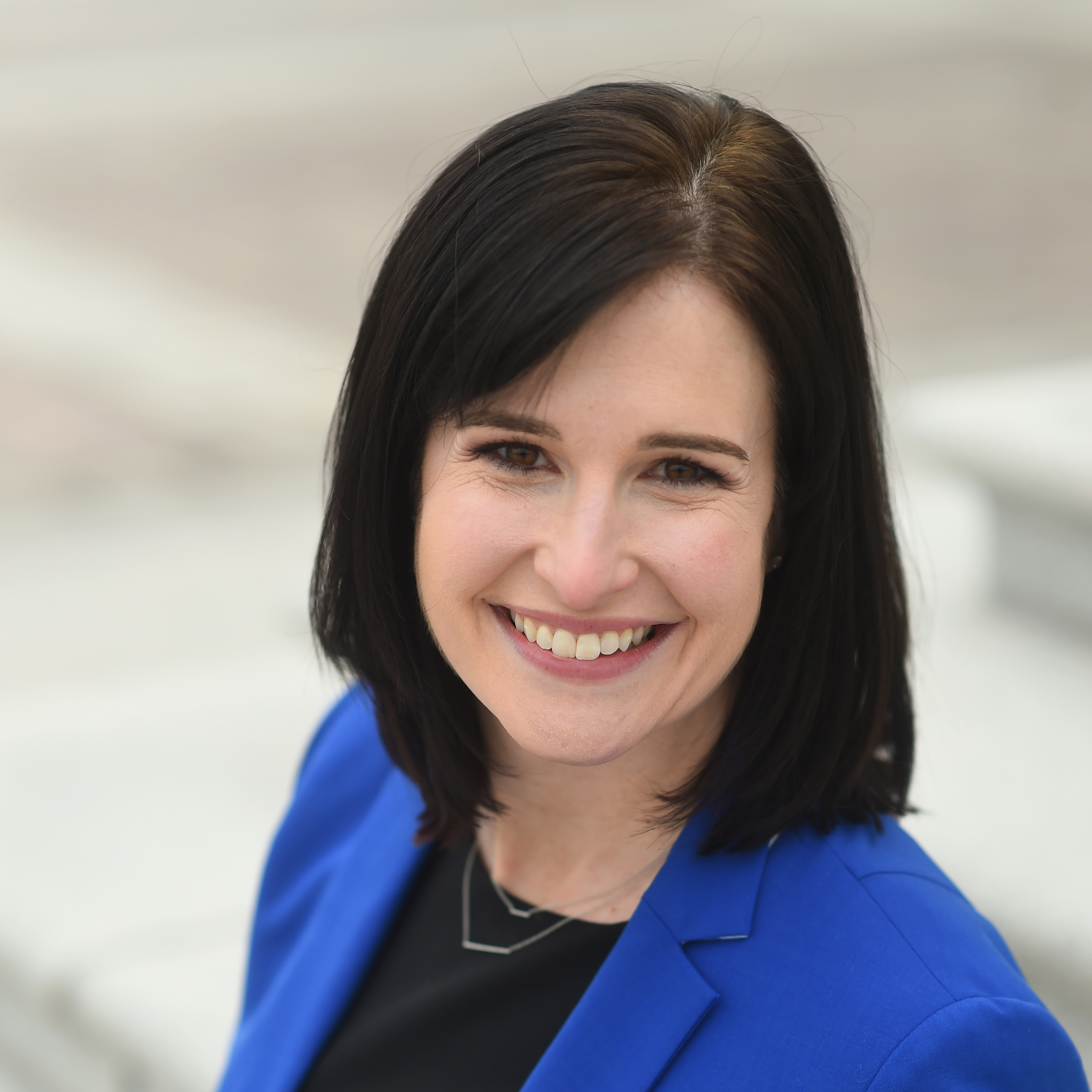 Nina Tallon is a trial lawyer whose practice focuses on patent litigation in the technology sector.  Before starting her own firm in 2020, she was a partner for almost ten years with WilmerHale LLP in Washington, DC. In September 2021, Nina joined Quinn Emanuel Urquhart & Sullivan, LLP as a partner in the firm's Washington, DC office. Nina joined the Doorways board in 2020, inspired by the breadth of Doorways' services and its dedication to clients' long-term success and independence.  Nina lives in Arlington with her two teenage sons, and she travels frequently to Chicago, where her fiancé lives.  She enjoys travel and attending her sons' many baseball and soccer games.
Members
Renee Aldrich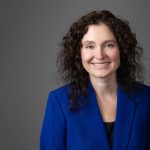 Renee Aldrich is the EVP, Commercial Lender at Trustar Bank, where she is responsible for the growth and management of the commercial loan portfolio. With more than 20 years of in-market experience, Renee's experience spans across multiple industries, including healthcare, nonprofits, professional services, and commercial real estate in Virginia, Maryland and Washington, D.C. As an active leader in her community, Renee has served in roles in her local neighborhood association, chambers of commerce, business associations, and more. Renee holds a B.A. in Business Administration, Finance Concentration, from the University of Richmond. She lives in Arlington with her family.
Saiful Amin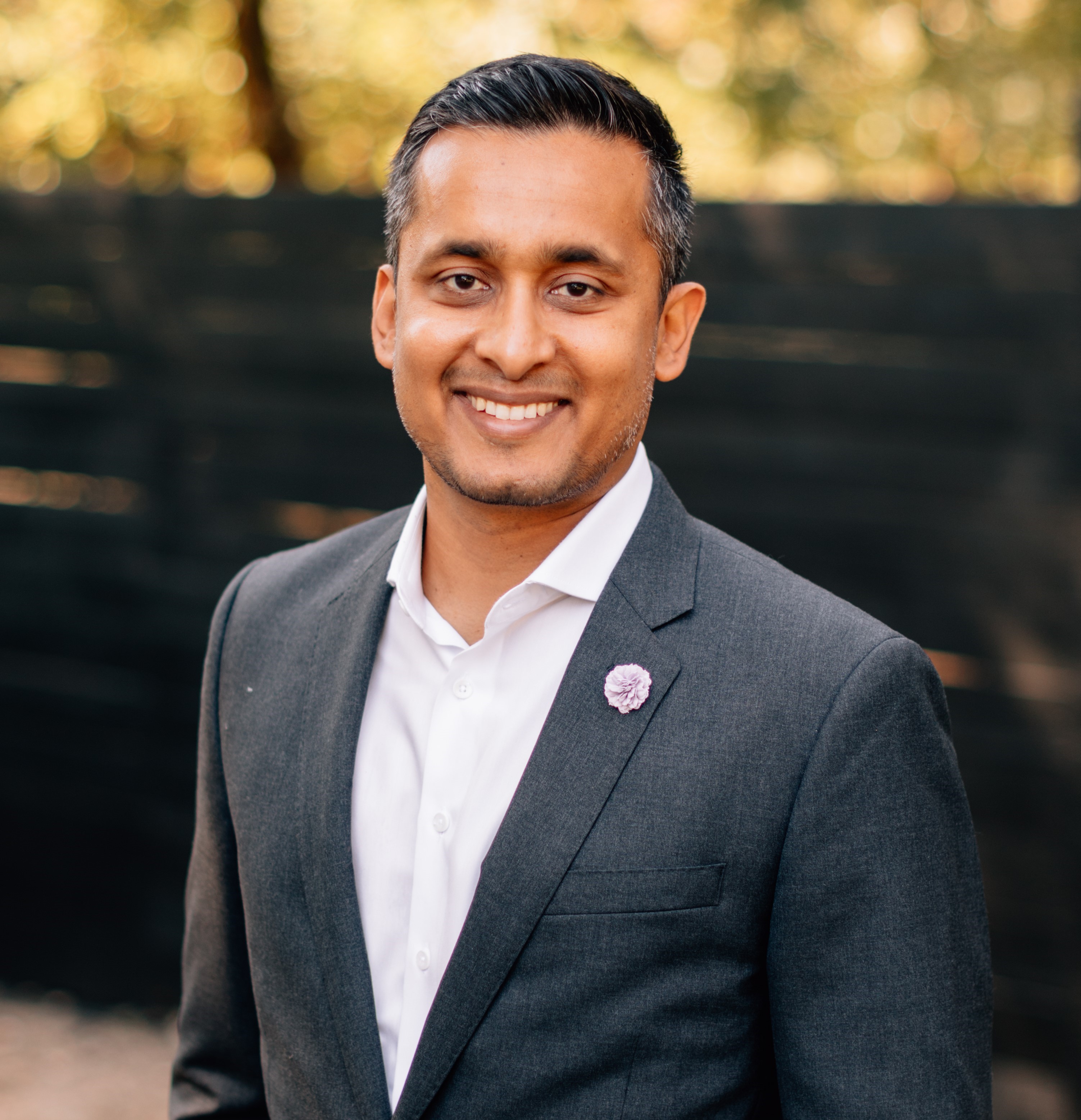 Saif Amin is an innovative problem-solver and results-oriented leader with a proven track record of delivering practical and implementable solutions to complex executive-level problems. He is a seasoned professional that builds alignment and drives organizational change with roughly 10 years of experience spanning technology, strategy, marketing, and finance. Saif has specific expertise in the areas of customer segmentation, financial modeling and valuations, operational and process improvement, expense analysis and customer segmentation. He has a M.B.A. with a focus on finance, strategy, and international business, and a B.S. with a focus on quantitative analysis and computer informations systems.
Lauren Kass Harnishfeger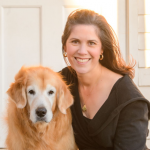 A career fundraising and nonprofit executive, Lauren Kass Harnishfeger has been with the Student Conservation Association (SCA) since 2015, serving in a variety of roles including Vice President of Philanthropy. Before joining SCA, Lauren served as a Vice President for Development at both the National Building Museum and the National Park Foundation. Prior to that, she held leadership positions at Mount Vernon Estate and Gardens, and the Smithsonian Institution. Lauren holds a Bachelor of Arts degree in Art History from Trinity College, a postgraduate diploma in the Fine and Decorative Arts awarded by the Royal Society of Arts in London, and a Master of Arts in Museum Studies from George Washington University. She and her family reside in Arlington, VA.
Jade Kim Trusso
Jade Kim Trusso is the Founder and CEO of Nothing in Between Studio, a modern self-care sanctuary that provides non-toxic nail, facial, and holistic massage services while keeping the community and planet in mind. She studied fashion and held marketing/client development positions in the high-end fashion industry, Louis Vuitton for several years in South Korea. She grew up in Korea, and lived in Australia for a while, then decided to move to the United States in 2014 with her husband and started her business journey to expand her caring heart towards people and animals in society. She has been a donor to Doorways since 2019 with the purpose of returning and contributing to the community where she gained support and love. Now, she wants to take one step further, joining the Board to create a better community with her mission and insights.
Christine Leonhardt-Kimm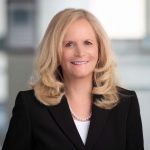 Christine Leonhardt-Kimm is the Director of Human Resources at the Insured Retirement Institute in Washington, D.C., where she heads up the Human Resources function. Christine has worked in a variety of industries including biomedical research, aerospace and defense, airline, legal, and non-profit sector. Her strong business experience has helped organizations align their business priorities and programs with their overall business strategy. Christine has been involved with Doorways for over a decade and admires its mission, pro-active services, strong employee team, and that it is serving society. Christine holds a Bachelor's degree in History from The Catholic University of America and a Master's degree in Finance from Johns Hopkins University. Christine lives in Northern Virginia with her husband, Terry. In her spare time, Christine enjoys playing tennis and golf as well as traveling, reading, and yoga.
Melanie Nathanson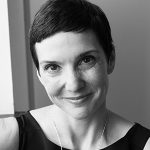 Melanie Nathanson, principal of Nathanson+Hauck, has two decades of experience advancing health policy priorities in the public and private sectors. Before launching Nathanson+Hauck, Melanie served as a Managing Director at The Glover Park Group, a leading policy expert at the Center on Budget and Policy Priorities, and the Administrative Director for Strategic Planning and Public Policy at Miami Children's Hospital. On Capitol Hill, Melanie served as Senior Policy Advisor for Health and Income Security to Senator Bob Graham (D-FL), a senior member of the Senate Finance Committee. She also was a senior legislative assistant to Representative Sandy Levin (D-MI), covering health, human resources, and social security issues before the House Ways and Means Committee. Melanie holds a Bachelor's Degree from Tulane University and a Master's Degree in Public Administration from the University of Miami (FL), where she was a lecturer in American politics.
Casey Nolan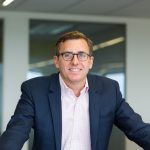 Casey Nolan is a Senior Managing Director at CRC Companies LLC, an Arlington-based real estate development and investment firm. He has 25 years of development and construction experience, primarily focused on market rate and workforce multifamily housing in the DC region. Casey is passionate about making a positive impact in the community through his work creating housing, his engagement with neighborhoods, and leadership on other non-profit boards. He has lived in Arlington for 19 years with his wife and 3 boys. In his spare time Casey can be found volunteering on pool decks at his children's swim meets year-round. He holds an MBA from Harvard Business School and a B.S. in Civil Engineering from the University of Virginia.
Diana Ortiz, M.Ed., LPC, Doorways President and CEO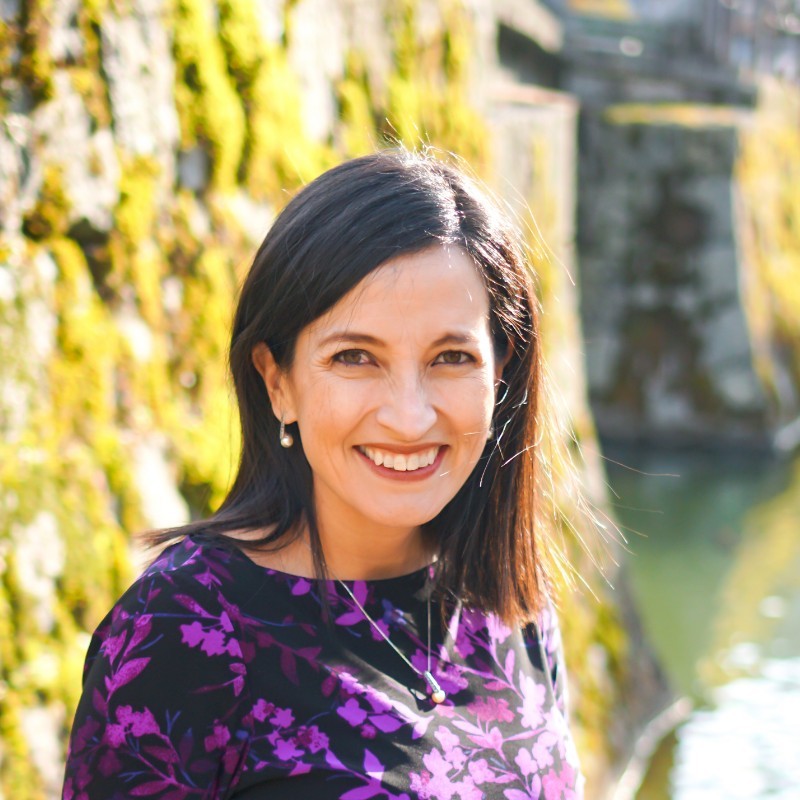 Diana Ortiz is a passionate and creative leader with nearly 20 years of experience working for the wellbeing and safety of children, youth, and underserved populations. She has extensive experience inspiring, creating, managing, and enhancing programs and organizations to improve the safety and wellbeing of our neighbors. Diana is committed to working with underrepresented communities and leading the next generation of advocates and social services professionals while making systemic changes in our community. As President and CEO, Diana provides overall strategic direction to Doorways and plays a leading role in planning, fundraising, leadership team management, and operations. Learn more about Diana and Doorways' executive staff.
Tanvi Sinha, CPA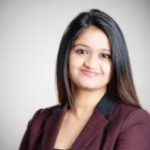 Tanvi Sinha is a CPA and Audit Manager with Matthews Carter & Boyce. Tanvi mainly works with not-for-profit organizations, closely held businesses and government contractors and has significant auditing and accounting experience with various organizations. Tanvi has significant audit experience pertaining to compliance and internal control analysis, design and integration of accounting systems for small and medium-sized businesses, not-for-profit entities and governmental organizations. She has an in-depth knowledge of generally accepted auditing standards. Tanvi is an active member of American Institute of Certified Public Accountants (AICPA) and Virginia Society of Certified Public Accountants (VSCPA). Tanvi lives in Northern Virginia with her husband and two boys. She loves to paint and make mandalas in free time and loves gardening.
Julia Whiston

Julia Whiston retired in 2017 after serving as Executive Director for the Washington Press Club Foundation and subsequently Executive Director of the White House Correspondents' Association for over two decades. She was drawn to Doorways by their tireless commitment to the community serving some of the most vulnerable among us. Julia lives in Arlington with her husband who is a retired oral and maxillofacial surgeon. She is now busy trying to catch up on family members, exercise and reading.
Todd Williams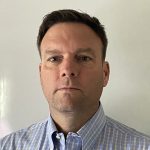 Todd Williams has a long professional history in technology consulting and has helped a number of fortune 500 organizations reimagine their technology landscapes. Todd has focused across a number of industries and has supported several non-profits with technology initiatives in the past. He hopes to bring his technology and business insights and connections to support the Doorways mission. Before joining the board in 2021, he has been a donor for several years and is proud of the impact Doorways has to the Arlington community. Todd lives in Arlington with his family and enjoys traveling, sports, and is the resident chef in the house.