Doorways profiled in Arlington Magazine Test of Time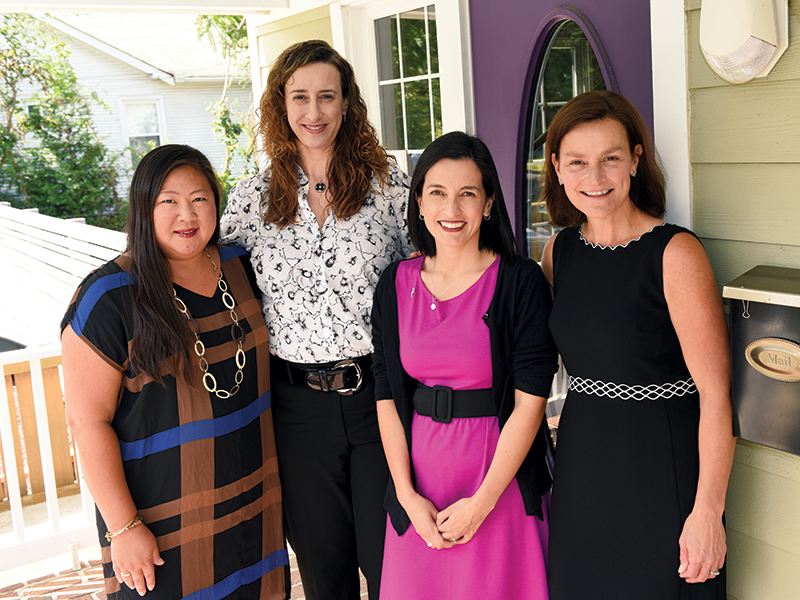 The following is an excerpt of Doorways for Women and Families' profile in the November/December 2017 issue of Arlington Magazine Test of Time section.
"Last year, Doorways served more than 3,500 people. This year, our 40th, we expect to serve even more. The role of community support has never been more important to our success."
"Can you imagine having to sleep in a car with your children? Or being financially dependent on an abusive partner who isolates you and controls your every move?" asks Caroline Jones. "We hear these stories every day."
Doorways interrupts cycles of abuse and homelessness and sets people on pathways to long-term safety and stability. In addition to operating two emergency shelters, Doorways provides supportive housing and comprehensive services to help clients reach stability. Continue reading.
Hear from Our Clients
For many of us, the word "home" conjures images of warmth, happiness and a sense of belonging. But what if the only place you have to call home was where someone was causing you (and your children) harm? What if home doesn't exist at all, and the only way to stay off the street is to sleep in a car or hotel or ask friend after friend for a couch to crash on? These situations affect more people than you might imagine, including women, men, youth, children and families. Here are a few of stories from community members like you who've come through our many doorways seeking safety, stability, hope and, ultimately, a home.