Arlington County police cruisers display purple ribbons during Domestic Violence Awareness Month
Originally posted by the Arlington County Police Department in the Arlington County Newsroom
October marks Domestic Violence Awareness Month and the Arlington County Police Department has partnered with Doorways for Women and Families, our community advocate, to bring attention to this worthy cause.
During the month of October a purple ribbon, donated by Doorways, will be displayed on many Arlington County Police Department vehicles in support of the efforts to reduce the incidence and severity of domestic violence in our community. "The purple ribbon is an outward expression of our commitment to investigating incidents of domestic violence in our community and assisting those who may be experiencing domestic violence. Eliminating domestic violence requires collaborative prevention and response efforts and the Police Department believes the partnership with Doorways is a step in that direction," comments M. Jay Farr, Chief of Police.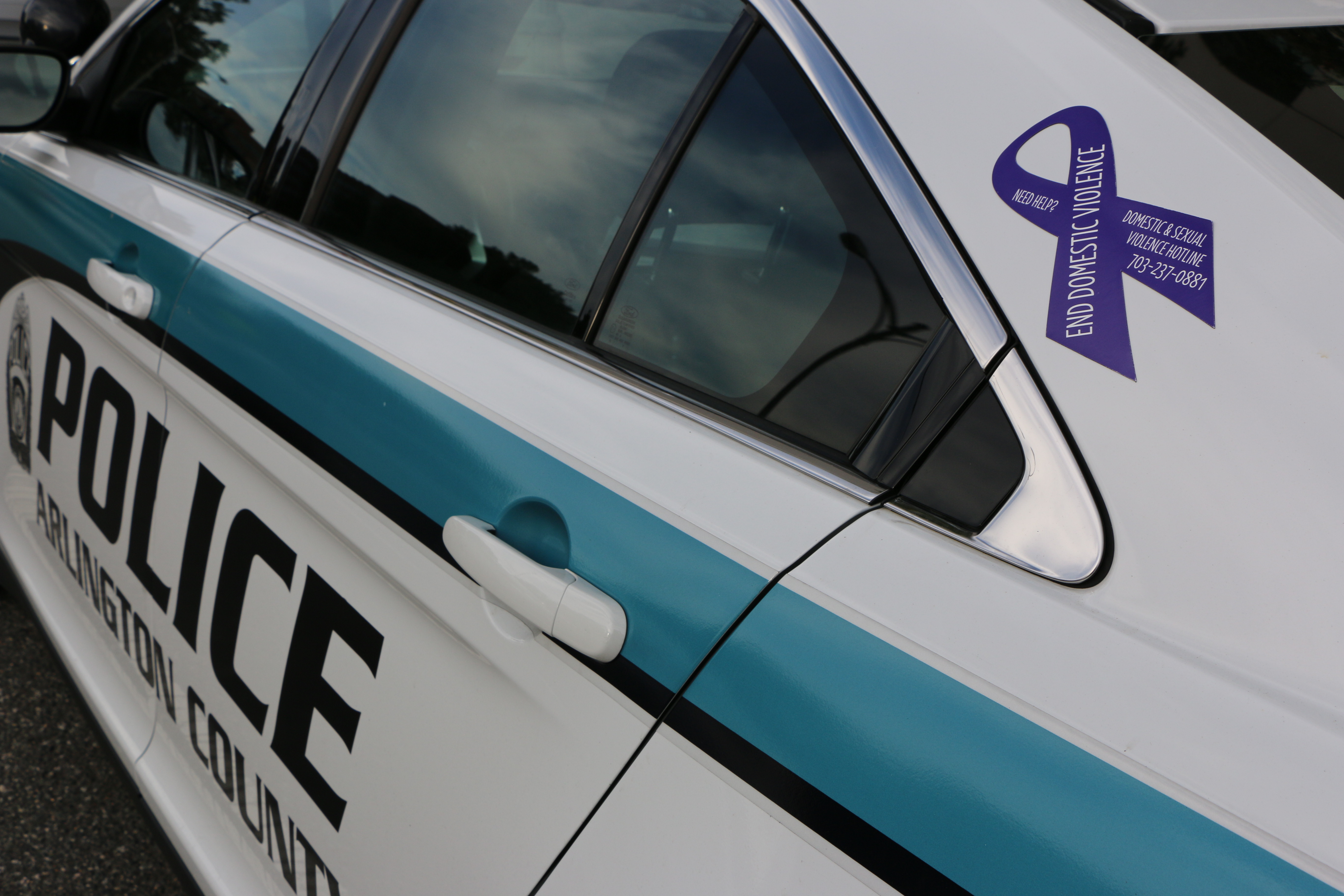 In 2016, officers with the Arlington County Police Department made 231 arrests for domestic assault. According to Doorways' for Women and Families, last year the 24-Hour Domestic & Sexual Violence Hotline (703-237-0881) responded to 1,471 calls, impacting 2,534 adults and children, a 13 percent increase over the previous year. Their new Revive Domestic & Sexual Violence Program served 373 adults, teens and children, and Doorways' specially trained advocates offered hospital accompaniment to 30 survivors of sexual assault to pursue a forensic exam.
"Two years ago, we expanded our hotline, making access to safety and services more comprehensive," says Caroline Jones, Doorways President and CEO. "In the first year, calls increased by 53 percent, and they have continued to increase by about 10 percent each year.  We are glad so many people are getting through to get help."
Domestic Violence Awareness Month evolved from the "Day of Unity" held in 1981. The intent was to connect advocates across the nation who were working to end violence against women and children. The Day of Unity soon became an entire week devoted to a range of activities conducted at the local, state and national level. The activities conducted had three common themes that remain a key focus to this day: mourning those that have died because of domestic violence; celebrating those who have survived; and connecting those who have worked to end violence.
In October 1987, the first Domestic Violence Awareness Month was observed, and in 1989, the United States Congress passed Public Law 101-112 designating October as the official month.
Get Involved During DVAM 2017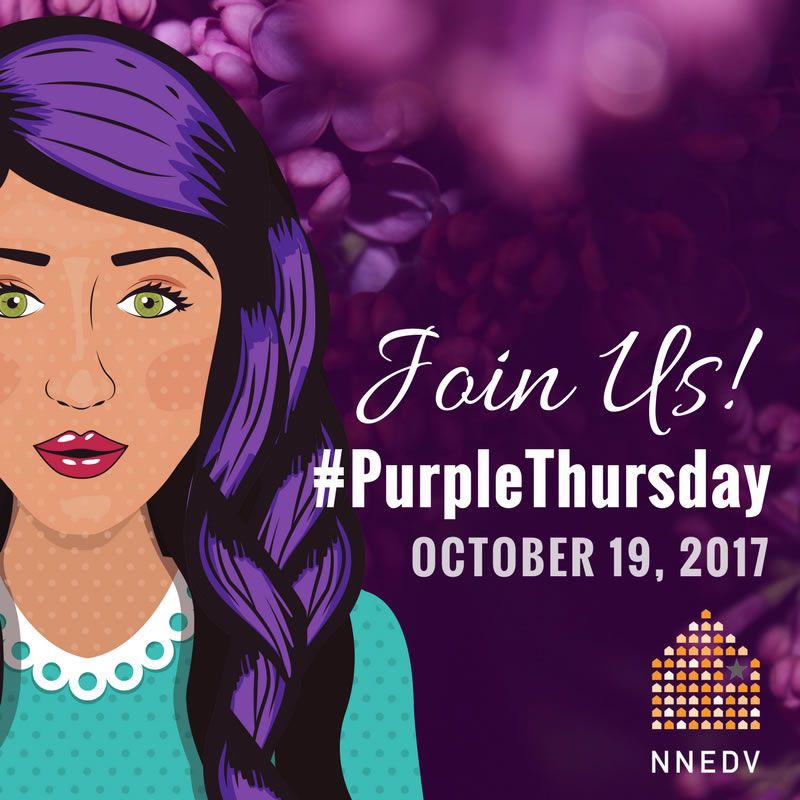 In addition to the Arlington County Police Department, Doorways will also be collaborating with Arlington County Public Schools, Arlington Young Professionals, Phoenix House, Georgetown SigEp, Allstate, PAVE and other partners during DVAM 2017. Learn more about our DVAM events and activities.
If you're interested in having Doorways participate in your event, please contact Linley Beckbridge, Communications and Outreach Manager, at 703-504-9283 or LBeckbridge@DoorwaysVA.org. We look forward to hearing from you!