In the Community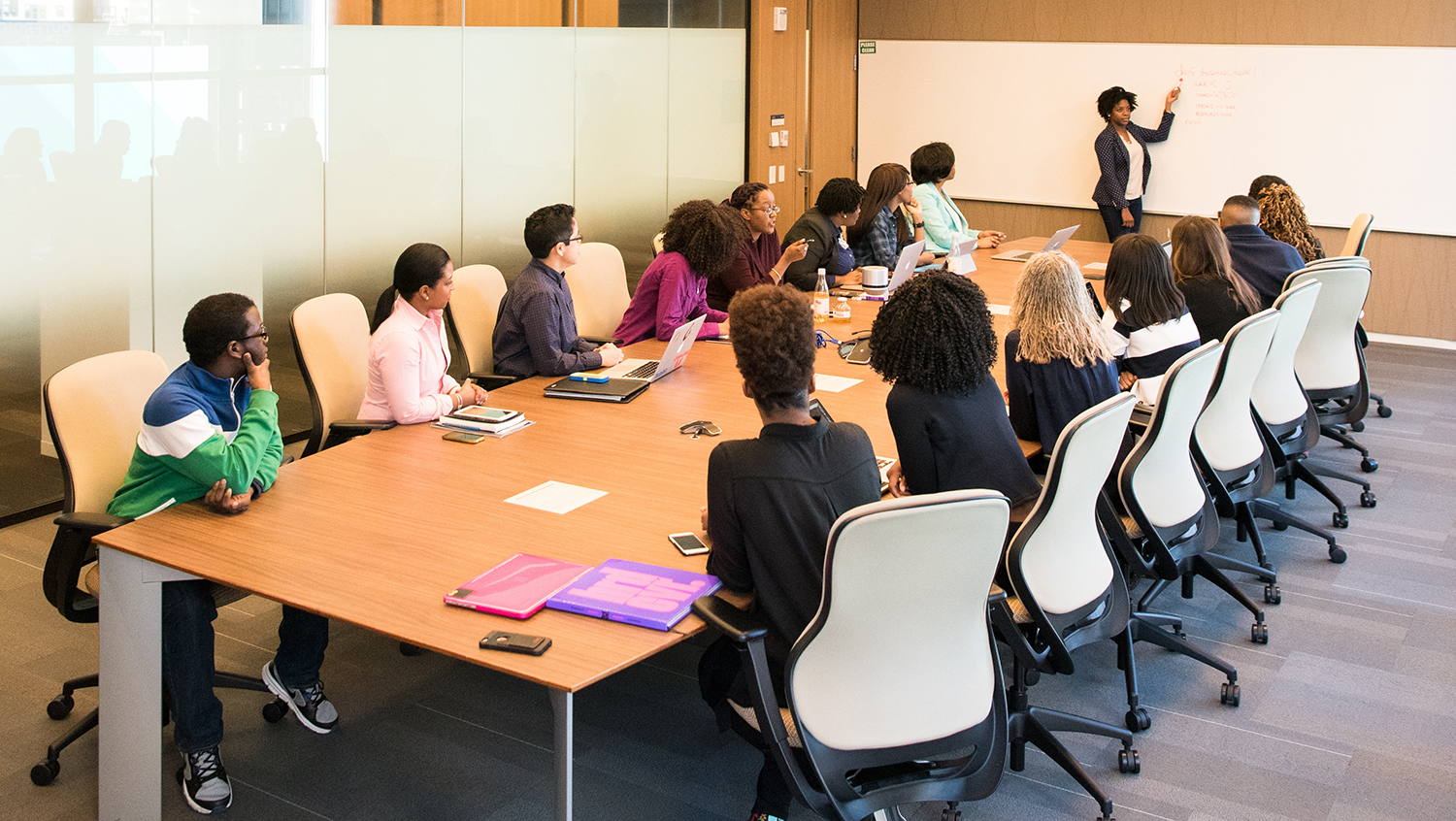 Doorways is a strong advocate for the rights and needs of survivors of violence and homelessness, and we are proud to be part of a larger community that is working together to address these traumas and their root causes. Doorways' works at multiple intersections of homelessness, poverty, intimate partner violence, poverty, inequity and oppression, both when responding to each individual's needs, and at the community level. Doorways strives to bring our clients' experiences to many collaborative efforts and help resolve the barriers they face. Staff at every level in the organization serve as advocates on more than 20 local, regional, and statewide committees. We partner with local and regional nonprofits, advocacy agencies, faith-based organizations, civic groups and county and state government agencies to help our clients achieve the best outcomes.
Project PEACE
Doorways serves as a key leader and catalyst in Arlington's coordinated community response to violence, Project PEACE. Doorways staff serve on multiple levels/committees and worked on several key systems-issues to include: enhancing culturally-specific outreach and services; evaluating inequities in gun violence and other protections for immigrant survivors toward legislative improvements; extending and improving language access across systems of care; Lethality Assessment Program for survivors of violence; and expanded prevention programming specifically for communities of color and those underserved. Learn more about Project PEACE.
Homeless Services Continuum of Care
Arlington County has a core network of interconnected programs and services (called a Continuum of Care, or CoC) to assist people who are homeless or at risk of becoming homeless. The CoC includes County government programs/services and non-profit organizations. It provides a foundation for the broader community partnership working toward the shared goals of preventing homelessness before it occurs and returning homeless individuals and families to stable housing as quickly as possible. Arlington County Continuum of Care program areas and operating entities are listed here.
Action Plan for Ending Homelessness
Arlington's Action Plan to End Homelessness was launched in 2008 with a consortium of more than 100 stakeholders from public, private and faith-based community organizations, including Doorways. The plan's primary goal is that no individual or family shall lack access to decent, affordable housing.
Learn about Within Our Reach: Our Community's Commitment to Prevent and End Homelessness. Arlington's newest strategic plan is the successor to the 10 Year Plan to End Homelessness. It lays out the three-year strategies for continuing our work to reduce the number of persons who experience homelessness, and to be able to assist those who do become homeless to return to housing stability as quickly as possible. You can also view the presentation from the Community Meeting on Homelessness, which recaps many of the highlights of the past decade and issues that will be addressed in the new strategic plan.
Youth Homelessness Task Force
Doorways' President and CEO co-chairs this group tasked with creating a system of care for youth facing instability and homelessness in Arlington. This group is developing, from ground up, the spectrum of defining and quantifying the need, outreach and assessment, response and resource development, and systems-level advocacy. The task force recently achieved adoption of Arlington's first working definition of youth homelessness, which includes the need to address trauma, economic development (education and training), and maximizing other opportunities that are crucial for these youth's ability to thrive. Doorways led efforts to engage our youth clients as leaders in several community outreach events, listening forums, and partnered with the Community Progress Network to bring youth to the Housing Roundtable to bring their voices and ideas forward.
Bridges Out of Poverty
As part of the Arlington County Bridges Out of Poverty Initiative, 200 Bridges pilot takes a 2-Generation approach to help families experiencing intergeneration poverty connect to services in a streamlined process, with less bureaucratic burden. Leadership in this initiative take an intentional equity approach to ensure that families who have experienced and are continuing to experience systemic barriers find pathways to services, resources, and supports needed to maintain stability. As part of the Leadership Team for 200 Bridges, Doorways Chief Program Officer, helped to implement and oversee the next stage of this pilot focused on achieving mobility for those families beyond housing and employment barriers. Five additional Doorways' staff served on this initiative, including our Financial Counselors.
Arlington Landlord Partnership
The Arlington Landlord Partnership (ALP) is an innovative effort that aims to provide affordable housing access for everyone who needs it in Arlington. The goal of the ALP is to increase the availability of rental housing for homeless individuals and families with high leasing barriers. Doorways was instrumental in the creation of the Arlington Landlord Partnership, and continues to help lead this important effort to help ensure that everyone in our community has a safe and stable place to call home.
In partnership with local landlords, property managers and service providers, the ALP serves individuals and families with high housing barriers who are experiencing homelessness and who are part of Arlington County Rapid Rehousing and Permanent Supportive Housing Programs, including Doorways' HomeStart Supportive Housing Program.
As part of the ALP, the Housing Assistance Bureau and Arlington nonprofit homeless service providers including Doorways provide case management, facilitated communication, eviction prevention assistance for eligible clients, and access to a Risk Reduction Fund for either damages or lost rent. Participating landlords earn access to the Risk Reduction Fund by lowering their screening criteria, which has typically screened out many individuals and families experiencing homelessness. Learn more about the Arlington Landlord Partnership.
Virginia Underserved Populations Learning Collaborative
The Virginia Underserved Populations Learning Collaborative is led by the Virginia Sexual and Domestic Violence Action Alliance, with support from the Department of Criminal Justice and Department of Social Services. Doorways team of 4 staff participated in this 18-month State-wide initiative toward enhanced inclusivity, equity, and social justice. We engaged in intensive sessions with regional and State partners, led by subject matter experts with lived and professional experience. These sessions both enriched our individual and agency understanding and opened new channels of sharing and realization of systemic inequities in our communities, Commonwealth and service provision as a system. We gained and implemented tools to enhance operations, client service delivery and systems-level advocacy. Doorways also served as a leader for communities experiencing less political or community buy-in for addressing inequity. Recommendations from this Collaborative supported significant shifts in FY20-21 State funding applications that included more flexible funds to address inequity and emphasis on reaching underserved populations across the Commonwealth.
Virginia Sexual and Domestic Violence Professional Standards Committee (PSC)
Developed in 2015 by the Virginia General Assembly, the PSC is tasked with creating accreditation standards and procedures by which sexual and domestic violence programs can be systematically measured and evaluated. The PSC is comprised of 12 leaders from Sexual and Domestic Violence agencies from across the Commonwealth, and Doorways President/CEO serves as Chair. With feedback from organizations across the State, the completed Standards incorporate emerging practices, decades of expertise, and importantly, expectations for all providers to address sources of inequity across access, outreach, service delivery and advocacy. The PSC works closely with the Governors' Advisory Committee toward recommendations for legislative and State funding needs to best support survivors.
Community Progress Network
In 2019, together with several community partners and through the Community Progress Network, Doorways President and CEO was selected to serve on a subcommittee working to provide guidance and insight to County and School Board leaders.