Community-Based Support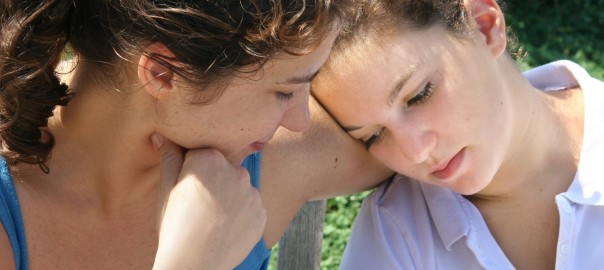 For most of us, the word "home" conjures images of warmth, happiness, and a sense of belonging. But what if the only place you had to call home was where someone was causing you and your children harm? What if home didn't exist at all, and the only way to keep your children off the street was to sleep in a car or beg friend after friend for a couch? These situations affect more Arlingtonians than you might imagine, and Doorways' first priority is to provide our most vulnerable neighbors with an immediate and long-term path to safety.

As a first priority, the program staff and volunteers ensure that all callers in immediate danger are provided with crisis intervention and safety planning. The Hotline is also the gateway to the Doorways' Safehouse for survivors and their children who are fleeing imminent danger. In addition, program staff and volunteers provide comprehensive information on local resources, referrals and other wrap-around services. This vital information helps callers become more knowledgeable about the dynamics of domestic violence, as well as learn about additional resources that are available to them in the community. Read more about our hotline.
Doorways hospital accompaniment program supports survivors of domestic and sexual violence, offering trained staff and volunteers, available 24 hours a day, to provide in-person support and guidance in this particularly difficult time. Read more about hospital accompaniment.
Securing legal protections is a critical component of immediate and long-term safety. Since 2005, Doorways Court Advocacy program has offered survivors with support, guidance and expertise in the legal aspects of safety from domestic violence. Read more about our court advocate program.
Doorways' Revive Domestic & Sexual Violence Counseling Program supports survivors seeking services due to domestic violence, sexual assault, dating violence and/or stalking, including adults, youth and children. Through Revive, Doorways offers trauma-informed short-term counseling tailored to your needs to support you in your healing process. Read more about Revive.
Doorways is a strong advocate for the rights and needs of survivors of violence and homelessness, and we are proud to be part of a larger community that is working together to address these traumas and their root causes. We partner with local and regional nonprofits, advocacy agencies, faith-based organizations, civic groups and county and state government agencies to help our clients achieve the best outcomes. Learn more.