Arlington's 24-Hour Domestic and Sexual Violence Hotline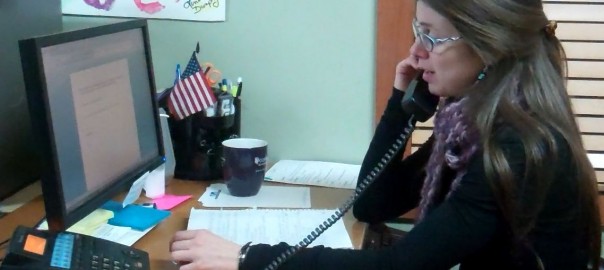 Doorways provides shelter and services to individuals and families in Arlington, Virginia. If you or someone you know is experiencing abuse in our community, call Arlington's 24-hour Domestic & Sexual Violence Hotline 703-237-0881 for information and support. Please call 911 if you are experiencing a life-threatening situation.
Contact the 24-hour hotline: 703-237-0881
An immediate, safe response for survivors of domestic violence and sexual assault is critical to moving women and men out of harm's way and starting them on a path towards healing.  At Doorways, we answer the call 24 hours per day, 7 days per week, 365 days per year.
As a first priority, staff and volunteers ensure that all callers in immediate danger are provided with crisis intervention and safety planning. In addition, callers are provided with comprehensive information on local resources, referrals and other community and legal services. This vital information helps callers become more knowledgeable about the dynamics of domestic violence and sexual assault, as well as the additional resources that are available to them and their loved ones.
Additional Resources
The hotline is also the gateway to the Doorways' Domestic Violence Safehouse for women and families who are fleeing imminent danger. The hotline also provides access to hospital accompaniment for survivors of sexual assault.