Shelter- and Housing-Based Support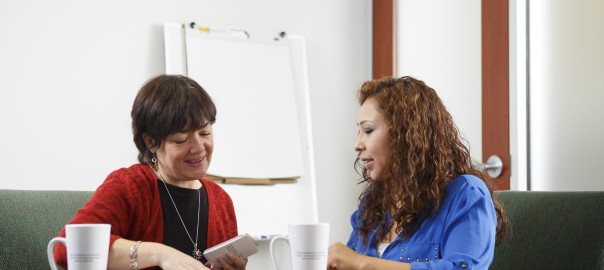 "Housing is essential to ending homelessness, but it is not sufficient," reports the Bassuk Center on Homeless and Vulnerable Children and Youth. "Families need basic supports beyond decent affordable housing to thrive: food, education, employment, child care, transportation, health and mental health care, trauma-informed care, and children's services."
Comprehensive Support Services
The impacts of extreme poverty or trauma are not simply undone by a safe night's rest. Doorways' services include counseling, safety planning, economic empowerment, and targeted children's interventions – so that when a person or family comes to Doorways, they have the tools to recover from hardship and can begin to build a stable future. Our team of licensed counselors, social workers, and staff does whatever it takes to put our clients on their path to a brighter future.
Trauma-Informed Goal Planning and Counseling Services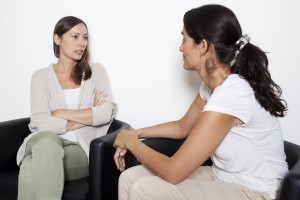 Upon entry at Doorways, we assess each client's immediate and long-term needs, and help create goal plans focused on their skills and strengths, as well as reducing barriers to their long-term safety and stability. Each client works with a primary case manager, a Client Services Counselor, to help coordinate services and ultimately reach goals towards self-sufficiency.
Doorways' support services provide:
Collaborative goal-setting toward achieving a self-sufficient future of permanent housing with staff supporting every step
Detailed service planning to identify and prioritize needed services such as physical and mental health, childcare, employment, legal assistance, education and vocational training
Tailored support to address complex trauma needs, and for transition-age youth (18-24), to address life-skills development
Financial education to empower clients to manage their daily finances, gain control over their debt, and create a financial safety plan
Dedicated support for children in collaboration with Children's Services
Referrals to community-based services to supplement services provided by Doorways' staff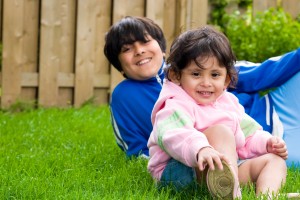 Many of Doorways' clients are children, and often times they have witnessed or experienced significant trauma, and endured life-long instability. Our Children's Services team work individually with each child and parent to help address trauma, start the healing process, strengthen healthy routines and behaviors and maintain family integrity. Learn more.