Domestic Violence Safehouse, Safe Apartments and Safe Kennel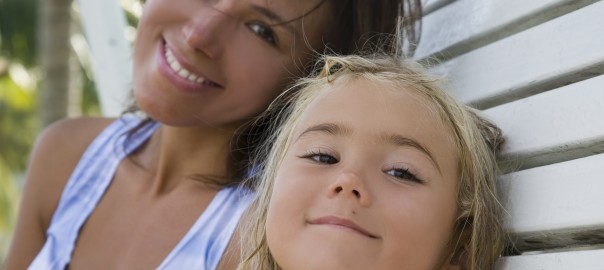 Doorways provides shelter and services to individuals and families in Arlington, Virginia. If you or someone you know is experiencing abuse in our community, call Arlington's 24-hour Domestic & Sexual Violence Hotline 703-237-0881 for information and support. Please call 911 if you are experiencing a life-threatening situation. Not in Arlington? Please see alternative resources here.
The Doorways Domestic Violence Safehouse is more than just a place to find shelter from domestic violence. All are welcome, including women, men, and those who identify as LGBTQIA+. At the Safehouse, Doorways provides a spectrum of life-saving, supportive and educational services to help survivors of all ages leave behind a life of domestic violence. These wraparound services enable individuals and families to begin a new life of stability, dignity and self-sufficiency.
All adults receive individual weekly support from a Masters-level social worker. Every resident has the opportunity to participate in assessments which create a foundation for goal planning and services, including next-step housing, employment assistance, parenting education, financial planning, education enhancement, and credit repair.
The children who live at the Safehouse also receive their own specialized services that support both them and their parents with school enrollment, wellness checkups, emotional health, developmental assessments, tutoring assistance and access to recreational activities. In addition to the individual services for all adults and children, all Safehouse residents are encouraged to engage in weekly in-house support groups that focus on the healing process and recovery from unhealthy relationships.
Take a Digital Tour of the Safehouse
The Front Door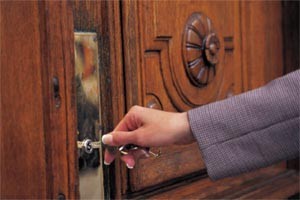 Upon arriving at Doorways' Safehouse, every effort is made to make the client feel safe and comfortable. Staff or volunteers will walk families to their bedroom and give them a tour of their new home. After a client is settled, program staff will start the intake process which allows the staff to begin to work on client safety and short-term goals.
The Living Room/Dinning Room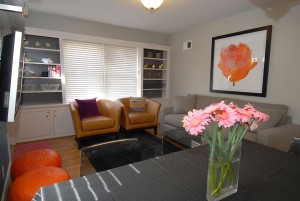 The living room serves as a common space for gathering, relaxing and the occasional planned activity. Weekly house meetings with all residents take place here, as do birthday parties and farewell celebrations for clients leaving the Safehouse. The living room is a great place for families to read, play and relax together, something that they may not have experienced for quite some time.
The Bedrooms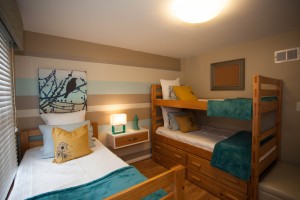 If possible, all efforts are made to ensure that each family has their own bedroom. Clients are encouraged to make it feel more like "home" by having spaces to post child drawings, etc. For survivors leaving an abusive relationship, it is important to allow each family member affected by trauma to be able to have control of the living space. Often, this may be the first time a family has been able to make a decision on something without repercussion. Staff and volunteers recognize that living in shelter can be very challenging, and we try to make the experience seem as much like a home as possible.
The Children's Room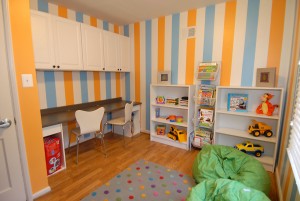 More than half of Doorways' clients are children. Having a welcoming, fun place for parents and children to play, learn and grow together is important for healthy development. We have age-appropriate toys for all developmental stages, as well as a vast library of books for both children and adults. Often, this space is used by our Children's Volunteers as a place to play with the children, while giving some respite to the moms at the shelter. Staff also use play therapy techniques to help children explore and communicate their feelings in a healthy manner.
The Kitchen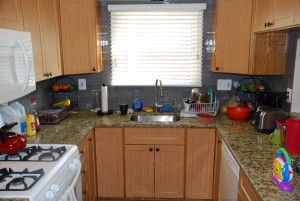 All families at the Safehouse cook for themselves, but dinner is often enjoyed as a community at the dining room table. The kitchen is fully stocked. The staff also keeps extra supplies of everything – from food to cleaning supplies – in our storage area.
The Kennel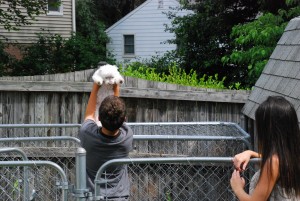 In May 2009, Doorways became the only shelter in Virginia, and one of nine in the country, to offer safe shelter for people and pets fleeing violence. The all-weather kennel, which has heat, air conditioning and indoor/outdoor areas, can house dogs, cats and other small animals like hamsters and turtles.
Safe Apartments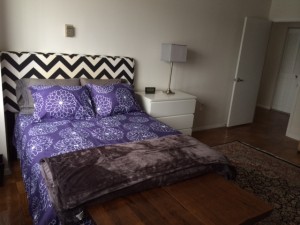 In 2015, Doorways expanded our shelter capacity for survivors of domestic violence with safe apartments. Through unique partnerships with the affordable housing providers, Doorways leases apartments to use as emergency, temporary shelter for survivors. This location not only expands our capacity to serve more survivors, but also enhances our ability to serve survivors with special needs.