About the Issues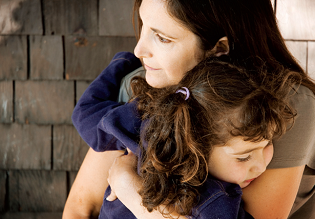 About Sexual Assault, Domestic Violence and Family Homelessness
Sexual assault, domestic violence and family homelessness are extremely complex issues with a long history in our society. Successfully addressing these traumas for individuals, families and communities requires a firm understanding of symptoms and causes, as well as the best, most effective strategies for helping survivors overcome and rebuild their lives.
How These Issues Intersect
Video produced by National Resource Center on Domestic Violence
About Domestic Violence
One in three women, and one in four men, will be victims of intimate partner violence in their lifetime. Domestic violence is a pattern of abusive behaviors used by one individual intended to exert power and control over another individual in the context of an intimate or family relationship. Domestic violence comes in many forms and impacts our entire community. It isolates survivors and victims from social and financial help, often leaving them to choose between returning to their abuser or becoming homeless.
Get the facts. Learn more about domestic violence.
About Sexual Assault
Every 98 seconds, another person is sexually assaulted. Like domestic violence, sexual assault is about power and control and can take many forms. It refers to any physical act of a sexual nature that occurs without a person's consent.
Get the facts. Learn more about sexual assault.
About Family Homelessness
Homelessness is one of our nation's most misunderstood and vexing social problems. Every year, 600,000 families with 1.35 million children experience homelessness in the United States, making up about 40 percent of the homeless population over the course of the year.
Get the facts. Learn more about family homelessness.
Creating a Brighter Future
By educating the community and ourselves about these important issues, together, we can offer a safe home for those in crisis, the tools they need to rebuild their lives and a pathway to long-term, affordable housing. Learn more about our work.