Varied needs, varied responses
Doorways for Women and Families envisions a day when all people in our community live free of violence and have safe and stable housing. Since 1978, we have given thousands of our neighbors a pathway out of violence and homelessness and empowered them to create brighter futures. From immediate crisis intervention to counseling, housing and employment support, we offer real options and multiple pathways.
Thousands of people in crisis turn to Doorways each year. To us, they are not a statistic. Each person is a human being who deserves our respect, compassion and immediate support. As a critical part of our community's safety net, Doorways' immediate response addresses safety concerns for our neighbors escaping violence. Our highly trained staff understands the complexities of trauma and crisis, and offers our neighbors multiple pathways to immediate and long-term safety:
24-Hour Domestic & Sexual Violence Hotline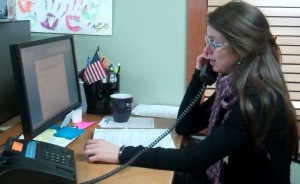 Expanded in 2014 to provide a single, comprehensive hotline for survivors of domestic violence and sexual assault, Doorways 24-hour hotline receives more that 1,200 calls a year from survivors and their loved ones. Highly trained staff and volunteers provide callers with crisis counseling and safety planning, referrals to community resources, and for those in imminent danger, entrance into our Domestic Violence Safehouse. Find out more about our Hotline.
Hospital Accompaniment for Survivors of Sexual Assault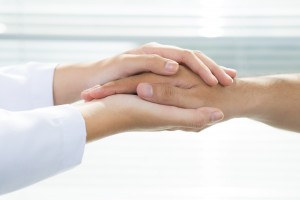 Doorways staff and volunteers are available 24 hours per day, 365 days per year to accompany survivors of sexual assault who wish to undertake a Sexual Assault Nurses Exam (SANE) for potential future criminal action. Trained in crisis counseling, staff and volunteers provide support, comfort and resources for survivors during this very difficult time. Find out more about hospital accompaniment.
Court Advocacy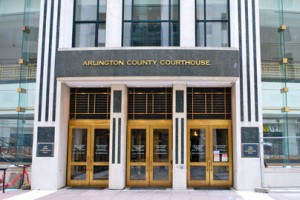 Located at the Arlington County Courthouse, Doorways' bilingual Court Advocate assists survivors in navigating the complex legal system to obtain protections for themselves and their children. Doorways' court advocacy services are available to any Arlington County resident who needs them. Find out more about our Court Advocacy Program.
When individuals and families don't have a safe place to live, Doorways provides the keys. Working with our partners in the community, we offer a range of safe housing options from secure emergency shelters and community apartments to longer-term housing:
Domestic Violence Safehouse, Safe Kennel and Safe Apartments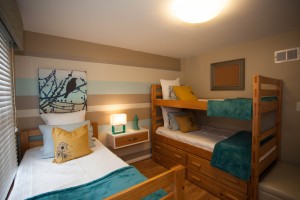 For those in imminent danger due to domestic violence, Doorways operates two safe shelters: the 11-bed Domestic Violence Safehouse and Safe Kennel and the new Safe Apartments. But these emergency shelters provide more than just a bed and a meal. With our intensive services, survivors are able to begin planning for a brighter future of financial independence, employment, physical and mental health and much more. Unlike traditional shelters, Doorways allows clients to stay in our facilities until they are best prepared to be successful in long-term housing. Find out more about our Domestic Violence Shelter.
Freddie Mac Foundation Family Home
F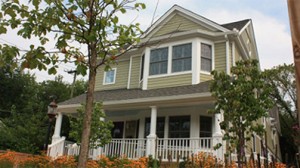 or families experiencing homelessness, Doorways' 21-bed Freddie Mac Foundation Family Home offers a safe place to live plus more. Throughout a family's stay at our Family Home, Doorways offers counseling, financial education, support groups, services for children, job advocacy and help finding permanent housing. Our homes seek to improve a family's life for the long-term, not just provide temporary shelter. Learn more about the Freddie Mac Foundation Family Home, or sign up for a tour to see it in person and learn more about our mission and Doorways' unique approach.
HomeStart Supportive Housing Program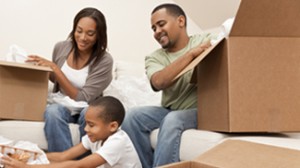 Doorways' HomeStart Supportive Housing Program provides short- to long-term support in housing for families who need assistance to exit shelter, as well as those who are at risk of becoming homeless in the Arlington community. HomeStart offers families housing location and rental assistance, plus guidance, support and opportunities to learn and grow. Through HomeStart, Doorways clients work toward achieving stability, maintaining housing and becoming self-sufficient. Learn more about the HomeStart Supportive Housing Program.
Empowering Stable Futures
The impacts of extreme poverty or trauma are not simply undone by a safe night's rest. Doorways' Comprehensive Service Model includes counseling, safety planning, economic rebuilding and empowerment and targeted children's interventions – so that when a person or family moves on from Doorways, they have the tools to recover from hardship and can begin to build a stable future. Our team of licensed counselors, social workers, and staff does whatever it takes to put our clients on their path to a brighter future. Doorways also advocates on behalf of those we serve to create political and economic solutions to the root causes of violence, poverty and family homelessness. Our Comprehensive Service Model includes:
Trauma-Informed Goal Planning and Counseling Services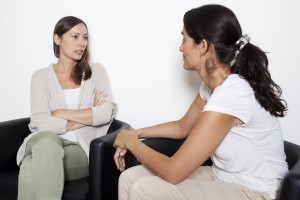 Upon entry to one of Doorways' shelters or housing program, each client is assessed for immediate and long-term needs, and goal plans are established for enhancing skills and strengths and ameliorating barriers to long-term safety and stability. Each family works with a primary Client Services Counselor (case manager) to help coordinate services and ultimately reach goals towards self-sufficiency. Read more about our Trauma-Informed Goal Planning and Counseling Services.
Children's Services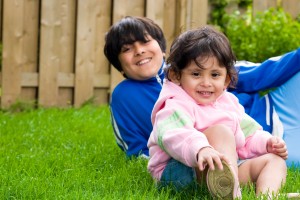 More than 50 percent of Doorways' clients are children, and often times they have witnessed or experienced significant trauma and endured life-long instability. Our Children's Services team works individually with each child and parent to help address trauma, start the healing process, strengthen healthy routines and behaviors and maintain family integrity. Read more about our Children's Services.
Financial Independence Track (FIT)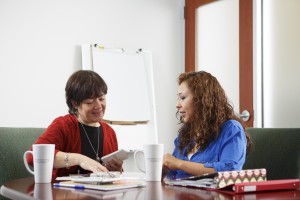 Adult clients often enter our programs with a history of financial abuse or long-term instability that may include poor credit or a history of evictions and underemployment. Addressing these barriers is critical to long-term stability. Each adult works directly with a financial counselor to learn the basics of money management, credit and debt reduction, savings and spending. Read more about our FIT Program.
Revive Domestic & Sexual Violence Program
Doorways' Revive Domestic & Sexual Violence Program provides individual and group counseling for adults, youth and children in our community impacted by abuse to foster healing and long-term wellness and safety. Learn more about Revive.
Graduate Services
Graduate Services offer former clients in our community additional support to help them maintain their independence and self-sufficiency.
Community Advocacy and Engagement
Doorways is a strong advocate for the rights and needs of survivors of violence and homelessness, and we are proud to be part of a larger community that is working together to address these traumas and their root causes. Read more about Doorways in the community.