Providing Safe Housing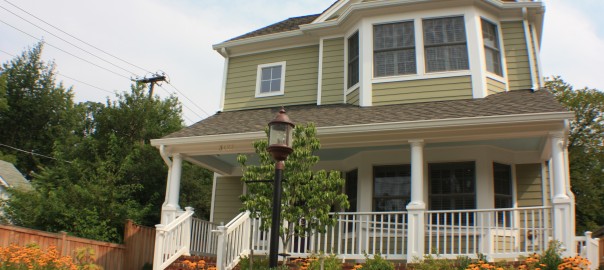 Where the journey to a brighter future begins.
Doorways for Women and Families offers two emergency shelters, each specifically designed to provide a safe, family-friendly, therapeutic environment where women, men and children can begin to heal from trauma and establish goals towards self-sufficiency. And because emergency shelter can only provide a temporary respite, Doorways' HomeStart Supportive Housing Program provides next-step housing and longer-term support to families leaving shelter. We can even bypass shelter all together by placing women and families with fewer barriers to independence directly into long-term housing of their own.
Domestic Violence Safehouse & Kennel
Doorways' Domestic Violence Safehouse is the only domestic violence shelter in Arlington County. The 11-bed facility, renovated in 2013, provides a safe, temporary home to women and children escaping imminent danger due to domestic violence. Each year, the Safehouse provides approximately 60-80 women and children with the safe haven they need.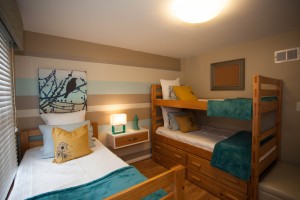 The Safehouse is not "just a place to stay," but rather a stepping stone to a better life. Throughout the client's stay, Doorways' staff offer counseling, financial education, support groups, job advocacy and help with finding permanent housing. We seek to improve our client's life for the long-term, not just the immediate challenge. And because there is a significant correlation between domestic violence and pet abuse, in 2009, Doorways became the only shelter in Virginia, and one of nine in the country, to offer safe shelter for women and their animals fleeing violence through our Safe Kennel.
Tour the the Domestic Violence Safehouse & Kennel.
Freddie Mac Foundation Family Home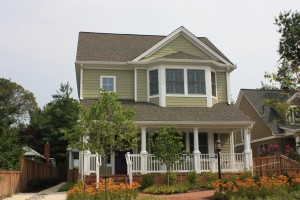 The Freddie Mac Foundation Family Home is more than a shelter; it's a safe, temporary home where we offer comprehensive services to help families get back on their feet.
The Family Home welcomes between 6 and 9 families at a time into a child-friendly and program-supportive environment. The Family Home provides a haven for families who are homeless, 24-hours a day, 365-days a year. It was re-built in 2007 to replace the damaged and deteriorated, 70-year-old house that Doorways had operated since 1989.
A Few Facts about the Family Home:
There are 21 beds and 10 bedrooms. On average, six to nine families will reside at the Family Home on any given day. More than half of the residents are children under the age of 12.
The average stay for a family is three to five months before moving on to Doorways' HomeStart Supportive Housing program or into the community independently.
Food for more than 20,000 individual meals are provided annually free of charge to the families residing at the Family Home.
Tour the Freddie Mac Foundation Family Home.
HomeStart Supportive Housing Program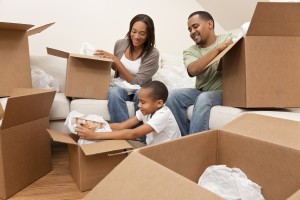 Whether a family is graduating from shelter, or able to bypass shelter altogether, our goal remains the same: that each family we work with moves on to safe, long-term housing of their own. Since 1996, Doorways HomeStart Supportive Housing Program has been providing a successful combination of rental subsidies and support services to families throughout our community. Today, nearly two-thirds of our clients live outside shelter in homes of their own. When clients graduate from Doorways, they maintain their housing and we move on to help the next family.