Do More for Doorways in 24
Do More for Brighter Futures
Support the Campaign for Brighter Futures by donating to Doorways during Do More 24 on Thursday, June 8th! You can create a safe today, a stable tomorrow, and the brightest possible future for women, men, youth and children in crisis.
With your support, Doorways offers our community an immediate, safe response to our neighbors in crisis; safe housing options, from emergency shelter through long-term housing; and comprehensive support services that help our clients achieve and maintain stability.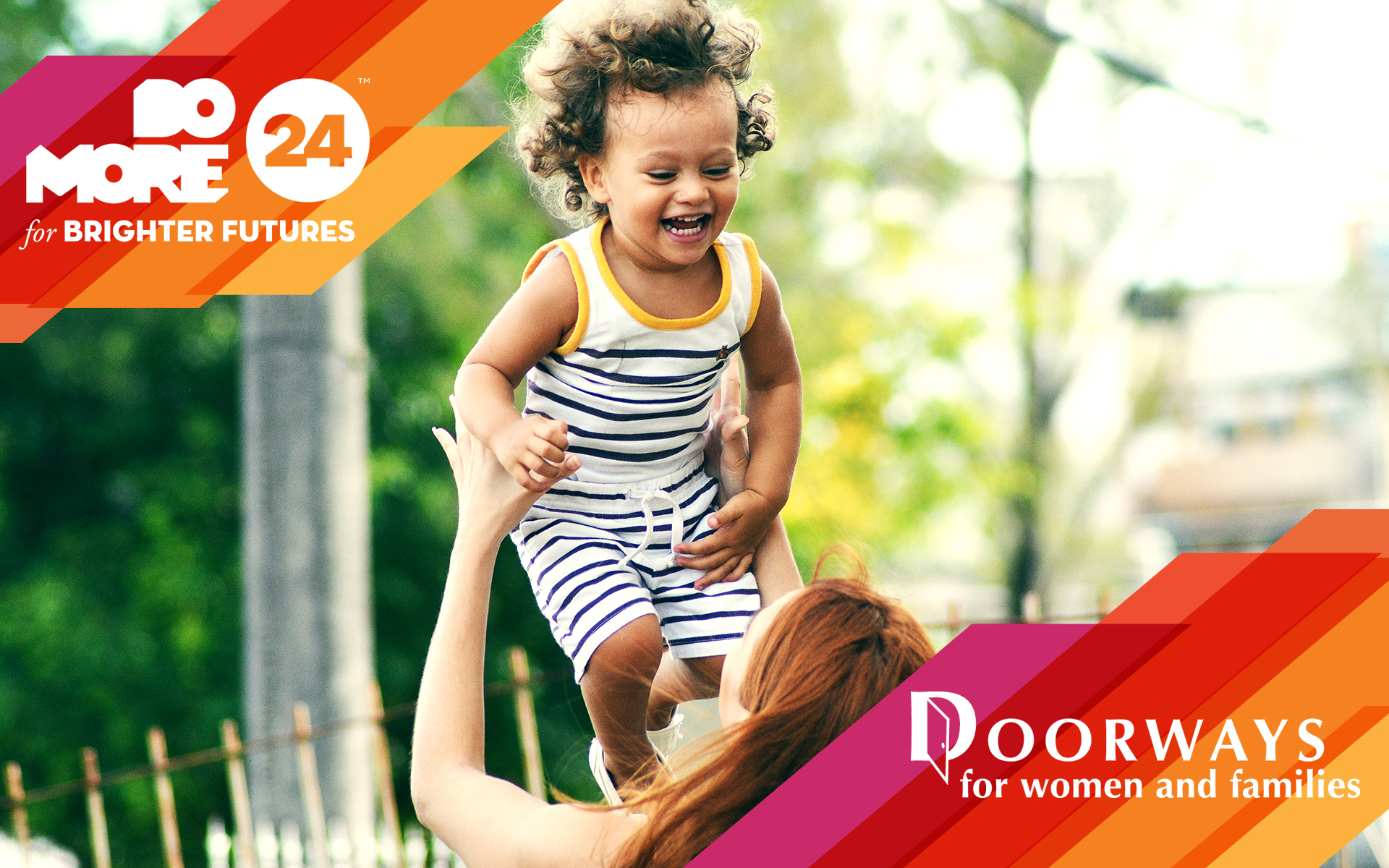 About Do More 24: Start Your Activism @ Home
Do More 24 brings together nonprofit organizations, partners and donors committed to creating impact in our community. Held on June 8th, 2017, Do More 24 is the DMV's largest 24-hour online fundraiser powered by United Way of the National Capital Area. With communities all over the region mobilized to protect our most vulnerable neighbors, Do More 24 is more important than ever! Contribute to Doorways through Do More 24 to support survivors of domestic and sexual violence as well as families experiencing homelessness on their pathways to brighter futures.