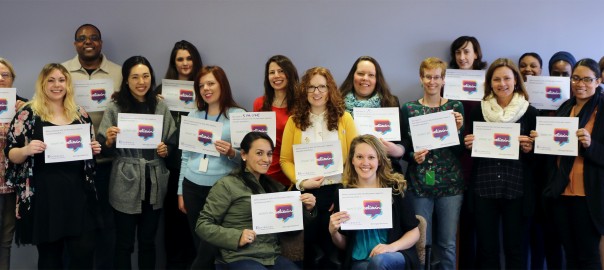 On Wednesday, April 4th, 2018, Doorways for Women and Families is participating in Start by Believing Day. Please join us in creating an international message of support for survivors of sexual assault!
How to participate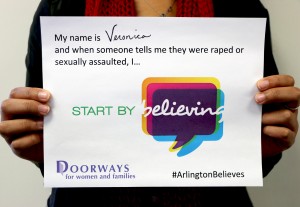 Download and print the Start By Believing placard, add your name, take a picture and share it with us so we can add it to our album:
Invite your friends, family and colleagues to join you! Tweet this to invite your friends to join you:
I'm participating in #StartByBelievingDay with @DoorwaysVA on April 4th. Join me! Here's how: www.DoorwaysVA.org/start-by-believing-day-2018 #SAAPM
How to share your photos with Doorways
Thank you for joining us! We'll share your picture on social media to show our collective support for survivors.
Supporting a survivor
Get tips and information to help you respond when a friend shares that they've experienced sexual violence:
More ways to get involved
There are many ways to take action during Sexual Assault Awareness & Prevention Month! Learn more.