Donate Gift Cards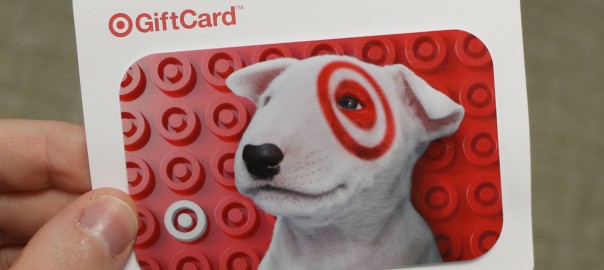 For additional details on gift card donations, please contact us.
Give the gift of choice
Not having enough leads to tough choices. If I buy groceries today, can I pay my electric bill next week? If I don't make my rent payment on time, will my landlord give me another chance? With your help, we give choice back.
Empower survivors of domestic and sexual violence and homelessness with the power of choice! Donated gift cards provide Doorways' clients with:
Spending flexibility
Decision-making ability
Financial empowerment
Budgeting practice
The ability to choose new clothing, shoes, interview outfits, work clothes, personal care products, household items, school supplies, groceries and more
Experiences such as a dinner out and a night at the movies
Order online
Order gift cards online have them shipped to the address below:
Clothing, Household and Personal Care Items
Experiences
Groceries and Personal Care Items
Ship gift cards to Doorways at the address below, attention: Development Associate. We will send you a receipt for your donation.
Doorways
ATTN: Development
P.O. Box 100185
Arlington, VA 22210
Arrange a drop-off
If you prefer to purchase gift cards in store, you can also mail to the address above, please contact us:
Anna MacNiven, Development Associate
(703) 504-9291 or AMacNiven@DoorwaysVA.org
The Power of Plastic
You probably know the feeling—you're checking out at the register, reach for your wallet, and realize it isn't there. The scramble that follows, particularly if there's a line behind you, is stressful and likely to leave you feeling embarrassed. Best case, it was accidentally left in the car, and you can quickly run out and grab it and return to finish your purchase. Or perhaps you've been in the even more stressful situation of having your wallet, but not having enough money in it. Maybe the total comes up higher than you expected, and you don't have enough cash to cover it. Or maybe you hand over your card only for it to be denied. Was my credit card number hacked? Did I overdraw my checking account? How is my paycheck already gone? We've all likely had, at the very least, a glimpse of not having enough, and it's a painful experience.
Not having enough leads to tough choices. Do I put back the snacks for my kids' lunches or my medicine? If I buy these groceries today, can I pay my electric bill next week? If I don't make my rent payment on time, will my landlord give me another chance? And in instances where financial abuse comes into play, those tough choices may be beyond the survivor's control; their abuser may have opened credit cards in the survivor's name, collected their paychecks to control how they're spent, or denied access to bank accounts. Doorways' clients often lack choices when it comes to their spending, often due to years of abuse or instability.
With your help, we give choice back. One critical component of this empowerment is gift cards to stores like Target. Gift cards enable our clients to shop for the clothes, medications, household items and more that they need to provide for their families and rebuild a safe home. Shopping with gift cards enables clients to practice budgeting so they can prioritize their spending and make ends meet. This also enables clients to build savings that are critical to achieving and maintaining stable and independent lives. And while gift cards put spending power in our clients' hands, these gifts also enable Doorways to direct our financial resources to other critical needs such as our Financial Independence Track and day-to-day shelter operations.
What Gift Cards Can Buy
Here are recent examples of purchases our clients have made using donated gift cards:
Medication
Underwear
Work shoes
Coats
Rain boots
Interview outfits
Work uniforms
Shoes (for a little one who moved in without any)
Hair clippers (helps clients save money on haircuts)
See the list of urgently needed gift cards, including Target gift cards. Gift cards can be ordered online and shipped to Doorways at P.O. Box 100185, Arlington, VA 22210. If you prefer to purchase gift cards in store and deliver them in person, please contact us to arrange a drop-off.
Travis' First Ever Shopping "Spree"
Written by a Doorways Financial Counselor
The monetary value of a single gift card can make a world of difference for a client in need. Travis experienced this first hand when he received his first gift card to purchase professional attire for an interview that eventually led to full-time employment. At the time, he expressed feeling overwhelmed and anxious at the thought of shopping alone, since he hadn't done much of it in the past. Seeing an opportunity to instill smart financial concepts and solid budgeting, I offered to join him on his first ever shopping "spree." He picked out an outfit the fit him well, looked professional, and instantly boosted his confidence. His interview was a success and resulted in a decent paying job that allowed his family to surpass their initial savings goal, and in the process gave Travis the confidence and motivation to overcome his current situation and transition to self-sufficiency and independence.