Back to School Campaign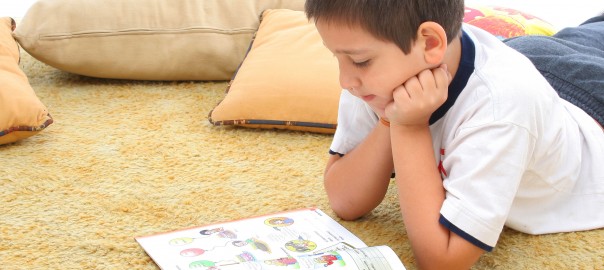 Through Doorways' Back to School Campaign, generous community members like you support children at Doorways as they start the new school year. Help make the school year a joyous and enriching experience for every child Doorways serves. Give kids at Doorways the support and tools they need to start their school year off right!
For additional details, please contact Anna MacNiven, Development Associate at (703) 504-9291 or AMacNiven@DoorwaysVA.org. Thank you!
Ways to Give
Back to School with Doorways
Each fall, thousands of children in Arlington begin their first day of school eager about the exciting experiences their school year will bring: meeting old and new friends, basketball and cheerleading tryouts, school pictures, band and chorus auditions and the new academic challenges of school work.
However, there are hundreds of children who look at the first day of school with more apprehension than excitement. These children walk into school feeling unprepared and lacking confidence. With food and shelter as their parents' primary concern, those extra activities that make the school year so rewarding often take a back seat. Embarrassed and disappointed that their family can only afford necessities like groceries and rent, children living in poverty share a very different back to school experience than many of their peers.
By supporting Doorways' Back to School Campaign, you can help ensure that all children have the same opportunities to make the most of their academic experience. You can make this school year brighter for the children in our shelters and housing program.
Thank you for your support and dedication to our students!
Sponsor a Child
Sponsors provide backpacks, school supplies and gift cards to one or more children at Doorways, preparing them to start the new school year with the tools they need to succeed in the classroom.
Sign up now (link opens a Google sign-up form in a new window)
Empower Families with Gift Cards
Empower children, youth and families with the gift of choice during the Back to School shopping season.
Gift cards provide agency to the women, men and children we serve in many ways:
Give young people the ability to pick their own Back to School clothes and accessories, empowering them with choice and giving them confidence.
Provide with important opportunities to practice with budgeting, leading to independence and helping to prepare them for future money management.
Help parents of younger children practice money management skills as they prepare their little ones to go back to school.
Provide families with clothing and other critical supplies when they enter shelter in need of these basic items.
Order gift cards online have them shipped to the address below:
Ship gift cards to Doorways at the address below, attention: Development Associate. We will send you a receipt for your donation.
Doorways for Women and Families
Attn: Development
P.O. Box 100185
Arlington, VA 22210
If you prefer to purchase gift cards in store, you can also mail to the address above, or contact us.
Spread the Word

 Like us on Facebook and share our Back to School posts with your friends

 Follow us on Twitter and retweet our Back to School messages

 Email your friends and encourage them to join you!
Invest in a child's brighter future today: https://t.co/6vEQwj5wki pic.twitter.com/j6JjeJAcXE

— Doorways (@DoorwaysVA) July 25, 2017